Robert Schenkkan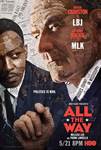 All the Way (2016)
Four-time Emmy-winner Bryan Cranston ("Breaking Bad") delivers a tour-de-force performance as Lyndon B. Johnson in this riveting picture. Reprising the role that netted him a Tony on the stage, Cranston...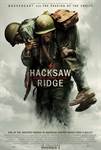 Hacksaw Ridge (2016)
HACKSAW RIDGE is the extraordinary true story of Desmond Doss [Andrew Garfield] who, in Okinawa during the bloodiest battle of WWII, saved 75 men without firing or carrying a gun. He was the only American...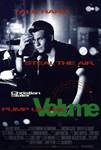 Pump up The Volume (1990)
Teenage angst finds a new voice in this drama. By day, Mark Hunter (Christian Slater) is a quiet, studious student at an ordinary suburban high school in Arizona. But at night, Mark creeps down into his...