Roger Michell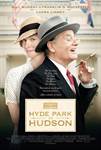 Hyde Park on Hudson (2012)
In June 1939, the reigning British king (Samuel West) and queen (Olivia Colman) visit President (Bill Murray) and Mrs. Franklin D. Roosevelt (Olivia Williams) at their New York home. War with Germany looms...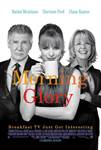 Morning Glory (2010)
From director Roger Michell (Notting Hill, Venus), producer J.J. Abrams (Felicity, Alias, Lost, Star Trek), and writer Aline Brosh McKenna (The Devil Wears Prada, 27 Dresses), comes Morning Glory, a new...