Scot Armstrong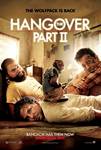 The Hangover Part II (2011)
In the follow-up to the record-breaking hit comedy The Hangover, Phil (Bradley Cooper), Stu (Ed Helms), Alan (Zach Galifianakis) and Doug (Justin Bartha) travel to exotic Thailand for Stu's wedding. After...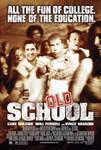 Old School (2003)
Mitch, Frank and Beanie are disillusioned with their personal lives beginning when Mitch's nymphomaniac girlfriend, Heidi, cheats on him, then former party animal Frank gets married, but unwilling to get...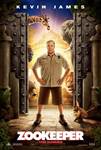 Zookeeper (2011)
In 'Zookeeper,' Kevin James plays Griffin Keyes, a kind-hearted zookeeper who is convinced the only way to get a girl in his life is to quit his job. The zoo animals, in a panic, decide to break...