Scott Bakula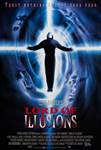 Clive Barker's Lord of Illusions (1995)
Scott Bakula (Quantum Leap) stars as a private detective who gets more than he bargains for when he encounters Philip Swan (Kevin J. O'Connor), a performer whose amazing illusions captivate the world....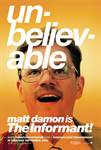 The Informant (2009)
Based on the book "The Informant: A True Story" by Kurt Eichenwald. It was one of the FBI's biggest secrets: a senior executive with America's most politically powerful corporation, Archer Daniels Midland,...