Scott Bindley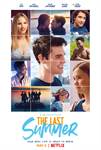 The Last Summer (2019)
Featuring several intersecting stories, The Last Summer follows a group of recent high school graduates as they navigate their way through their final summer before taking off for college. As...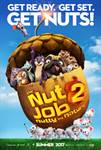 The Nut Job 2: Nutty by Nature (2017)
When the evil mayor of Oakton decides to bulldoze Liberty Park and build a dangerous amusement park in its place, Surly Squirrel and his ragtag group of animal friends need to band together to save their...