Shaun Sipos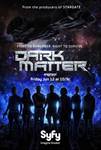 Dark Matter (2015)
The crew of a derelict ship awakens from stasis with no memories of who they are or how they got onboard. Their search for answers only leads to more questions as they discover a cache of weapons, an android...
The Grudge 2 (2006)
In Tokyo, a young woman (Tamblyn) is exposed to the same mysterious curse that afflicted her sister (Gellar). The supernatural force, which fills a person with rage before spreading to its next victim,...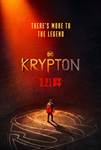 Krypton (2018)
From David S. Goyer (Man of Steel, The Dark Knight) comes a new story that will change a legend and forge a destiny. Set two generations before the destruction of the legendary Man of Steel's home planet,...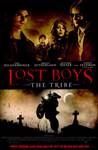 The Lost Boys: The Tribe (2008)
The sequel is set in the shady surf city of Luna Bay, California, where vampires quickly dispatch anyone who crosses their path. Into this dark world arrive Chris Emerson and his younger sister, Nicole....