Search Results For Spike Jonze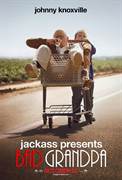 Bad Grandpa (2013)
Eighty-six-year-old Irving Zisman is on a journey across America with the most unlikely companion: his eight-year-old grandson Billy, in "Jackass Presents: Bad Grandpa". This October, the signature...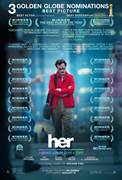 Her (2014)
A sensitive and soulful man earns a living by writing personal letters for other people. Left heartbroken after a long love affair ends, Theodore (Joaquin Phoenix) becomes fascinated with a new...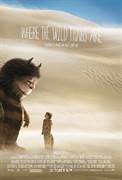 Where The Wild Things Are (2009)
Innovative director Spike Jonze collaborates with celebrated author Maurice Sendak to bring one of the most beloved books of all time to the big screen in "Where the Wild Things Are," a...