Stephen Collins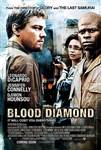 Blood Diamond (2006)
Set against the backdrop of civil war and chaos in 1990's Sierra Leone, Blood Diamond is the story of Danny Archer (Leonardo DiCaprio) - a South African mercenary - and Solomon Vandy (Djimon Hounsou)...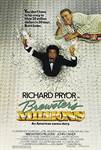 Brewster's Millions (1985)
Richard Pryor is Montgomery Brewster, a minor league baseball pitcher who discovers he has to blow $30 million in 30 days as a condition to inherit a much greater fortune. Here's the catch: He will...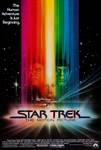 Star Trek: The Motion Picture (1979)
The U.S.S. Enterprise proudly soars into cinema in the original Star Trek movie classic. When an unidentified alien destroys three powerful Klingon cruisers, Captain James T. Kirk (William Shatner) returns...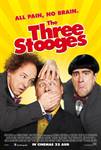 The Three Stooges (2012)
The Farrelly Brothers have been working on a modernization of the Stooges, 'slapstick with heart' concept since the mid-90s. But it was their decision to focus on an origin story for Larry, Moe...