Steve Kloves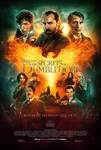 Fantastic Beasts: The Secrets of Dumbledore (2022)
Professor Albus Dumbledore (Jude Law) knows the powerful Dark wizard Gellert Grindelwald (Mads Mikkelsen) is moving to seize control of the wizarding world. Unable to stop him alone, he entrusts Magizoologist...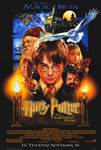 Harry Potter and the Sorcerer's Stone (2001)
Young Harry Potter has to lead a hard life: His parents have died in a car crash when he was still a baby, and he is being brought up by his Uncle Vernon and Aunt Petunia. For some reason unbeknownst to...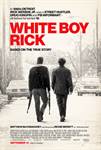 White Boy Rick (2018)
Set in 1980s Detroit at the height of the crack epidemic and the War on Drugs, WHITE BOY RICK is based on the moving true story of a blue-collar father and his teenage son, Rick Wershe, who became an undercover...