Steven Zaillian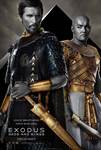 Exodus: Gods and Kings (2014)
From acclaimed director Ridley Scott (Gladiator, Prometheus) comes the epic adventure EXODUS: GODS AND KINGS, the story of one man's daring courage to take on the might of an empire. Using state...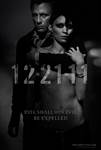 The Girl With The Dragon Tattoo (2011)
Forty years ago, Harriet Vanger disappeared from a family gathering on the island owned and inhabited by the powerful Vanger clan. Her body was never found, yet her beloved uncle is convinced it was murder...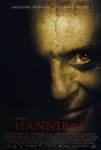 Hannibal (2001)
It's another good vs. evil showdown between Dr. Hannibal Lecter (Anthony Hopkins), in hiding in Florence after getting himself out of jail free at the end of The Silence of the Lambs, and FBI Special Agent...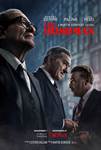 The Irishman (2019)
Robert De Niro, Al Pacino and Joe Pesci star in Martin Scorsese's THE IRISHMAN, an epic saga of organized crime in post-war America told through the eyes of World War II veteran Frank Sheeran, a hustler,...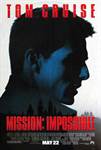 Mission: Impossible (1996)
When Ethan Hunt (Tom Cruise), the leader of a crack espionage team whose perilous operation has gone awry with no explanation, discovers that a mole has penetrated the CIA, he's surprised to learn that...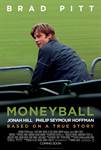 Moneyball (2011)
Billy Beane (Brad Pitt), general manager of the Oakland A's, one day has an epiphany: Baseball's conventional wisdom is all wrong. Faced with a tight budget, Beane must reinvent his team by outsmarting...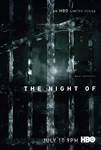 The Night Of (2016)
In The Night Of, Pakistani-American college student Nasir "Naz" Khan, who lives with his parents in Queens, NY, takes his father's taxi to go to a party in Manhattan. But what starts...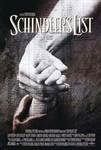 Schindler's List (1993)
One of the most historically significant films of all time, Steven Spielberg's Schindler's List is a powerful story whose lessons of courage and faith continue to inspire generations. Winner of seven Academy...