Terry Jones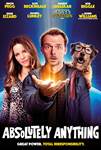 Absolutely Anything (2017)
In this hilarious sci-fi comedy, ordinary schoolteacher Neil Clarke (Simon Pegg) is granted extraordinary powers by a group of space aliens (voiced by the Monty Python team) as a test to determine the...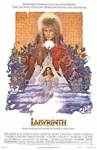 Labyrinth (1986)
Young Sarah (Jennifer Connelly) is left home alone by her parents and she has to babysit her little brother Toby. But the baby keeps crying and Sarah, while telling him a story to make him sleep, inadvertently...
Monty Python and the Holy Grail (1975)
The Monty Python team are at it again in their second movie. This time we follow King Arthur and his knights in their search for the Holy Grail. This isn't your average medieval knights and horses...