Timothy Harris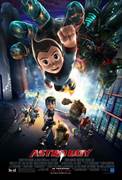 Astro Boy (2009)
Narrated by Charlize Theron and set in futuristic Metro City, "Astro Boy" is about a young robot with incredible powers created by a brilliant scientist named Tenma (Nicolas Cage). Powered by...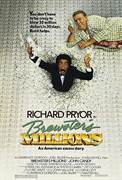 Brewster's Millions (1985)
Richard Pryor is Montgomery Brewster, a minor league baseball pitcher who discovers he has to blow $30 million in 30 days as a condition to inherit a much greater fortune. Here's the catch: He will...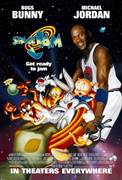 Space Jam (1996)
Basketball superstar Michael Jordan and cartoon favorite Bugs Bunny team up with other basketball greats and Looney Tunes characters in this combination animated/live-action feature. Jordan must help the...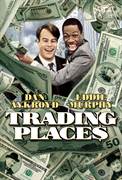 Trading Places (1983)
The fun begins when the rich and greedy Duke Brothers (Don Ameche and Ralph Bellamy) wager a bet over whether born loser Valentine (Eddie Murphy) could become as successful as the priggish Winthorpe (Dan...
Twins (1988)
Double your pleasure, double your fun, with Arnold Schwarzenegger and Danny DeVito as mismatched siblings, the product of a genetics experiment that went farblondjet. Mental and physical giant Arnold flexes...