Todd McFarlane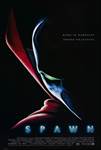 Spawn (1997)
Based on the comic book series by Todd McFarlane. After being murdered by corrupt colleagues in a covert government agency, Al Simmons (Michael Jai White) makes a pact with the devil to be resurrected...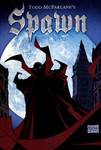 Todd McFarlane's Spawn (1997)
There is a war going on between heaven and hell. Earth is the battlefield. Human souls are the prize. On the front lines, where good and evil collide, is a soldier in search of his past and his future: Spawn....