Tom Bateman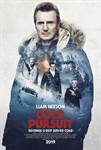 Cold Pursuit (2019)
Featuring a wildly entertaining mix of dynamic action and dark humor, COLD PURSUIT stars Liam Neeson as Nels Coxman, a snowplow driver whose quiet family life is upended after his son's murder. Nels...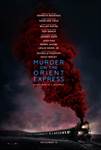 Murder on the Orient Express (2017)
What starts out as a lavish train ride through Europe quickly unfolds into one of the most stylish, suspenseful and thrilling mysteries ever told. From the novel by best-selling author Agatha Christie,...