Tom Berenger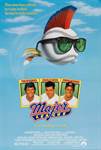 Major League (1989)
She's beautiful, smart, goal-oriented, and she just inherited the Cleveland Indians. Unfortunately, she wants to move the franchise to Miami, and a losing season is her only ticket to Florida. So she signs...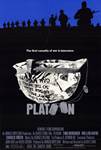 Platoon (1986)
Platoon tells the extraordinary journey of Private Chris Taylor (Sheen), a young, naive American who arrives in Vietnam and quickly discovers he must battle the Viet Cong alongside the gnawing fear, physical...
Training Day (2001)
Police drama about a veteran officer who escorts a rookie on his first day with the LAPD's tough inner-city narcotics unit. "Training Day" is a blistering action drama that asks the audience to decide...