Vanessa Ferlito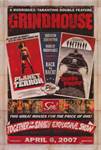 Grindhouse (2007)
The film Grindhouse gleefully resurrects the theatrical experience of watching back-to-back "exploitation" movies. Written and directed by two of the genre's most hard-core and best-known...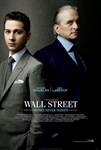 Wall Street: Money Never Sleeps (2010)
Back in action again following a long prison term, Gordon Gekko (Michael Douglas) finds himself on the outside looking in at a world he once commanded. Ostensibly hoping to repair his broken relationship...