Wendie Malick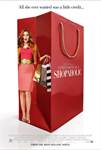 Confessions of a Shopaholic (2009)
Rebecca Bloomwood is a sweet and charming New York City girl who has a tiny, little problem that is rapidly turning into a big problem: she's hopelessly addicted to shopping and drowning in a sea of debt....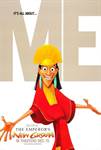 The Emperor's New Groove (2000)
Hilarious comedy rules in Disney's The Emperor's New Groove! There's something for everyone in this hip, funny movie with its dynamo cast, distinctive style, and great music -- featuring the Academy Award®-nominated...