Xzibit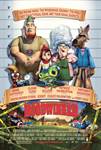 Hoodwinked! (2005)
Everyone knows the story of Little Red Riding Hood . . . or so they think. That's all about to change because no one has ever seen their favorite fairy tale quite like this -- turned upside-down, inside-out...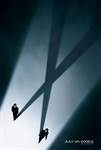 X-Files: I Want to Believe (2008)
It is a stand-alone story in the tradition of some of the show's most acclaimed and beloved episodes, and takes the complicated relationship between Fox Mulder (David Duchovny) and Dana Scully (Gillian...