Yorgos Lanthimos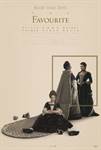 The Favourite (2018)
Early 18th century. England is at war with the French. Nevertheless, duck racing and pineapple eating are thriving. A frail Queen Anne (Olivia Colman) occupies the throne and her close friend Lady Sarah...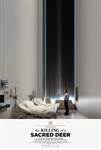 The Killing of a Sacred Deer (2017)
Steven (Colin Farrell), an eminent cardiothoracic surgeon is married to Anna (Nicole Kidman), a respected ophthalmologist. They are well off and live a happy and healthy family life with their two children,...