The Favourite (2018)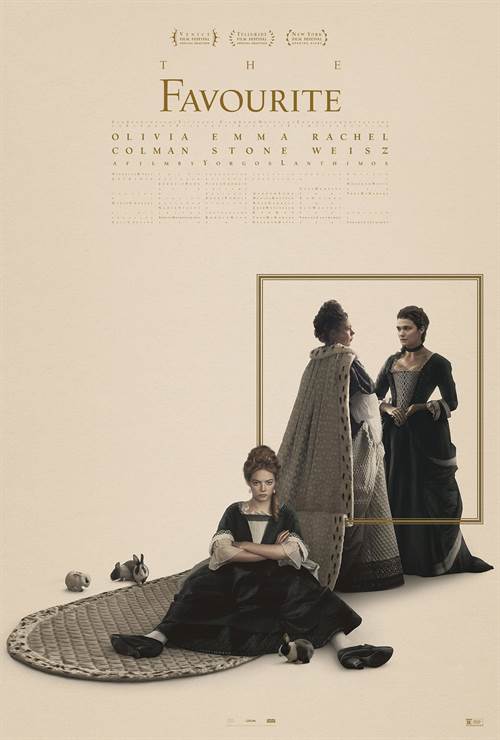 | | |
| --- | --- |
| Director: | |
| Writers: | |
| Cast: | |
| Released: | Friday, November 23, 2018 |
| Length: | 120 minutes |
| Studio: | Searchlight Pictures |
| Genre: | Drama |
| Rating: | Under 17 requires accompanying parent or adult guardian. |
Synopsis
Early 18th century. England is at war with the French. Nevertheless, duck racing and pineapple eating are thriving. A frail Queen Anne (Olivia Colman) occupies the throne and her close friend Lady Sarah Churchill (Rachel Weisz) governs the country in her stead while tending to Anne's ill health and mercurial temper. When a new servant Abigail Masham (Emma Stone) arrives, her charm endears her to Sarah. Sarah takes Abigail under her wing and Abigail sees a chance at a return to her aristocratic roots. As the politics of war become quite time consuming for Sarah, Abigail steps into the breach to fill in as the Queen's companion. Their burgeoning friendship gives her a chance to fulfill her ambitions and she will not let woman, man, politics or rabbit stand in her way.

Purchase DVD/Blu-ray/4K UHD physical copy of The Favourite today at Amazon.com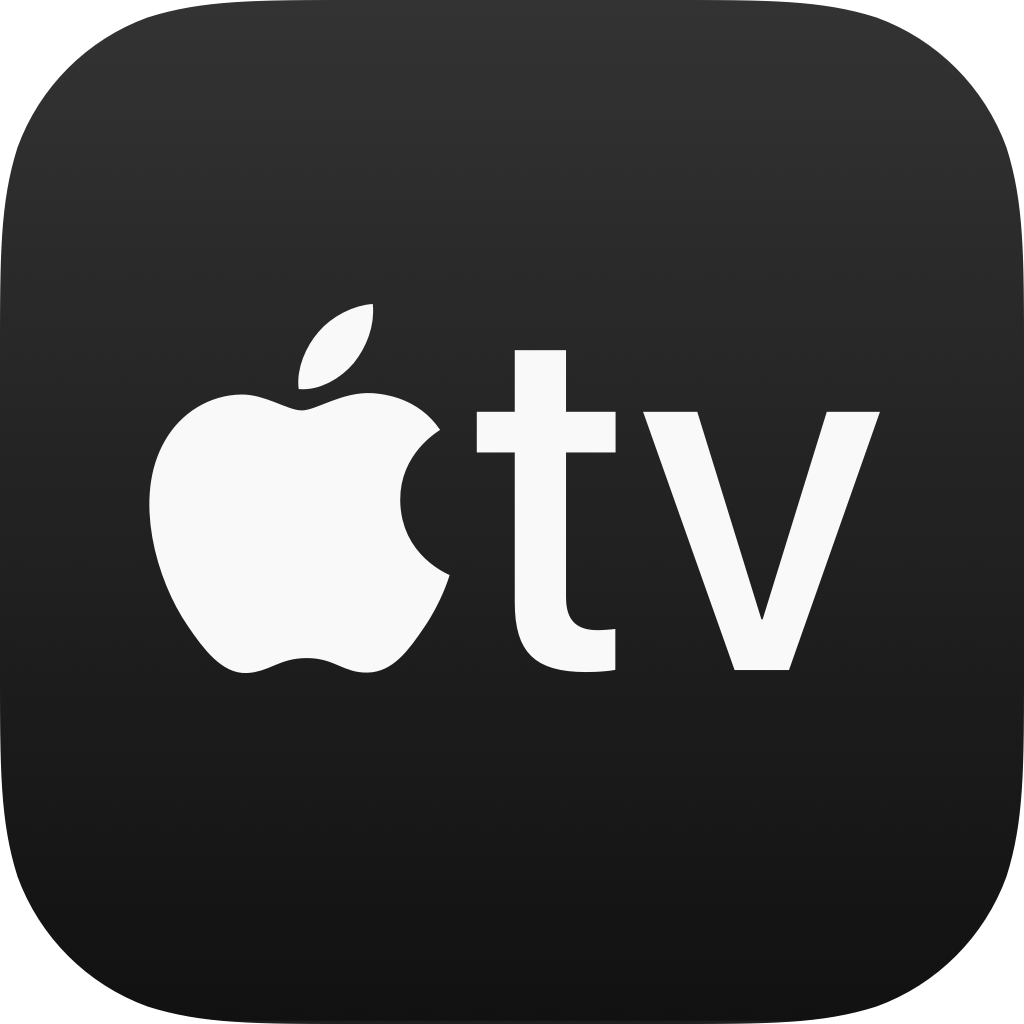 Download The Favourite in Digital HD/4K from the iTunes store.
Listen to the The Favourite soundtrack on Apple Music.
The Favourite images are © Searchlight Pictures. All Rights Reserved.
The Favourite Blu-ray Review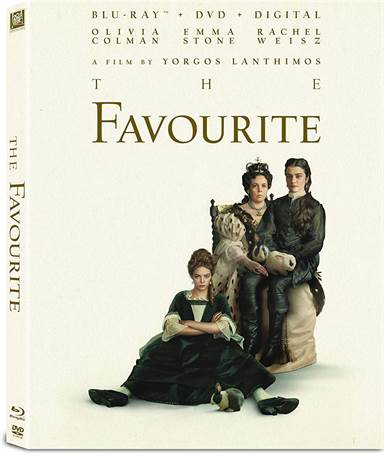 Queen Anne (Olivia Colman;
The Lobster
) of Great Britain did not have an easy life. She was often ill throughout her reign, buried seventeen children, and was said to have been in a lesbian love affair with her closest confidant, Lady Sarah (Rachel Weisz;
The Mummy
), Lady Sarah supposedly ran the Queen's affairs and could persuade the Queen to bend to Sarah's own political leanings much to the dismay of her opponents. Some of these details make up the back story to a modern day telling of a part of Queen Anne's life that graced theaters this past year in the critically acclaimed and Oscar-nominated film. The
Favourite.
As mentioned already Lady Sarah ran much of the household and political affairs for Queen Anne. She was also the Queen's dear friend and the two shared a strong bond going back to childhood. Sarah and Anne also had a love affair making their relationship all the more complicated. No one dared cross Sarah because if they did the Queen would surely banish them form her court. That is how much influence Sarah wielded over Anne. It all seemed to work in Sarah's favor until the day it didn't.
One day Sarah's younger cousin, Abigail Hill (Emma Stone, La La Land) shows up at the Castle begging for a job. Abigail's family had lost their standing and she was no longer considered a lady. She takes a job as a menial servant but gains favor after using herbs to help soothe the Queen's gout. As Abigail ingratiates herself with Anne, Sarah finds she has less influence than she previously did. She realizes Abigail is out to sabotage her but every chance he has to discredit Abigail backfires and she finds herself eventually banished from the court and replaced by Abigail who once again regains her station as a lady thanks to her manipulation of the Queen.
It's easy to see why Colman won the Oscar for her portrayal of Queen Anne. She plays the Monarch with a childlike innocence but one who throws temper tantrums yet has moments of intelligent decisions and dealings. However, as brilliant as her performance was part of me feels as if she was aided by her two counterparts, Weisz and Stone. The three ladies are fantastic actors and they each play their parts beautifully. The males in this movie are good as well but they are peripheral characters in a game of cat and mouse between Sarah and Abigail.
The 4Blu-ray presentation of 1080p video quality is fantastic that, despite the muted color palate, radiates a variety of tones and hues. It also displays minute details down to every little thread on the elaborate costumes. The DTS-HD Master Audio 5.1 is also solid. It is mostly central speaker centric as the film is mainly dialog but the ambient noise fills the surrounding speakers well for a full auditory experience. The Blu-ray combo pack has only a few, disappointing extras including deleted scenes, the theatrical trailer and a twenty-two-minute feature entitled The Favourite: Unstitching the Costume Drama.
As a period film, The Favourite is well done with beautiful costumes and elegant sets. As a comedy, it has humorous moments that will make the audience chuckle and smile. As an ensemble film, it is a masterful work of art and an enjoyable viewing experience. It is easy to see why it was nominated for several Academy awards as well as numerous other awards this season.
If you enjoy period films and the work of Colman, Weisz, and Stone then you should definitely consider purchasing this Oscar-worthy film. The Favourite won't disappoint.
Grade: A-
Read More The Favourite Reviews
For more reviews please visit our film/television review section.
Early 18th century. England is at war with the French. Nevertheless, duck racing and pineapple eatin...
SPONSORED LINKS