Search Results For Zev Borow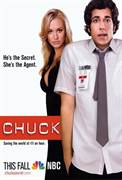 Chuck (2007)
"An effervescent mix of high action, slapstick comedy and winning performances." - Matt Roush, TV GUIDE Chuck Bartowski, ace computer geek at the BuyMore, is not in his right mind. That's a good...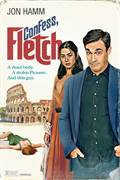 Confess, Fletch (2022)
In this delightful comedy romp, Jon Hamm stars as the roguishly charming and endlessly troublesome Fletch, who becomes the prime suspect in a murder case while searching for a stolen art collection....