Chuck (2007)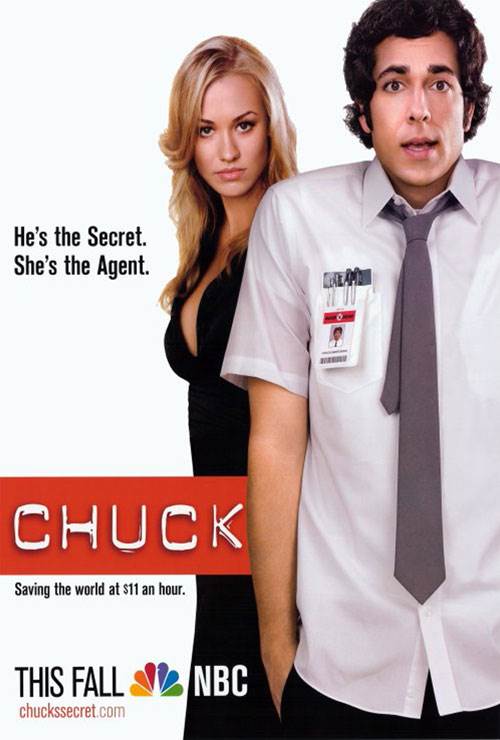 Share this:
| | |
| --- | --- |
| Created By: | |
| Writers: | |
| Cast: | |
| Air Date: | Monday, September 24, 2007 |
| Studio: | Warner Bros. |
| Genre: | Television |
| Rating: | This program contains some material that many parents would find unsuitable for children under 14 years of age. |
Synopsis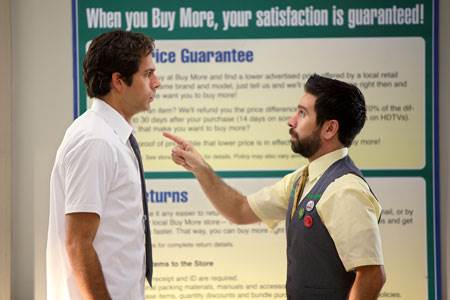 "An effervescent mix of high action, slapstick comedy and winning performances." - Matt Roush, TV GUIDE Chuck Bartowski, ace computer geek at the BuyMore, is not in his right mind. That's a good thing. Ever since he unwittingly downloaded stolen government secrets into his brain, action, excitement and a cool secret- agent girlfriend have entered his life. It's a bad thing, too. Because now Chuck is in danger 24/7. Executive producers Josh Schwartz (The OC, Gossip Girl) and McG (Charlie's Angels, We Are Marshall) merge techno-gadgetry, martial-arts smackdowns, narrow escapes and gorgeous spies in short shorts into this action comedy about a millennium 'everyguy'.

Purchase DVD/Blu-ray/4K UHD physical copy of Chuck today at Amazon.com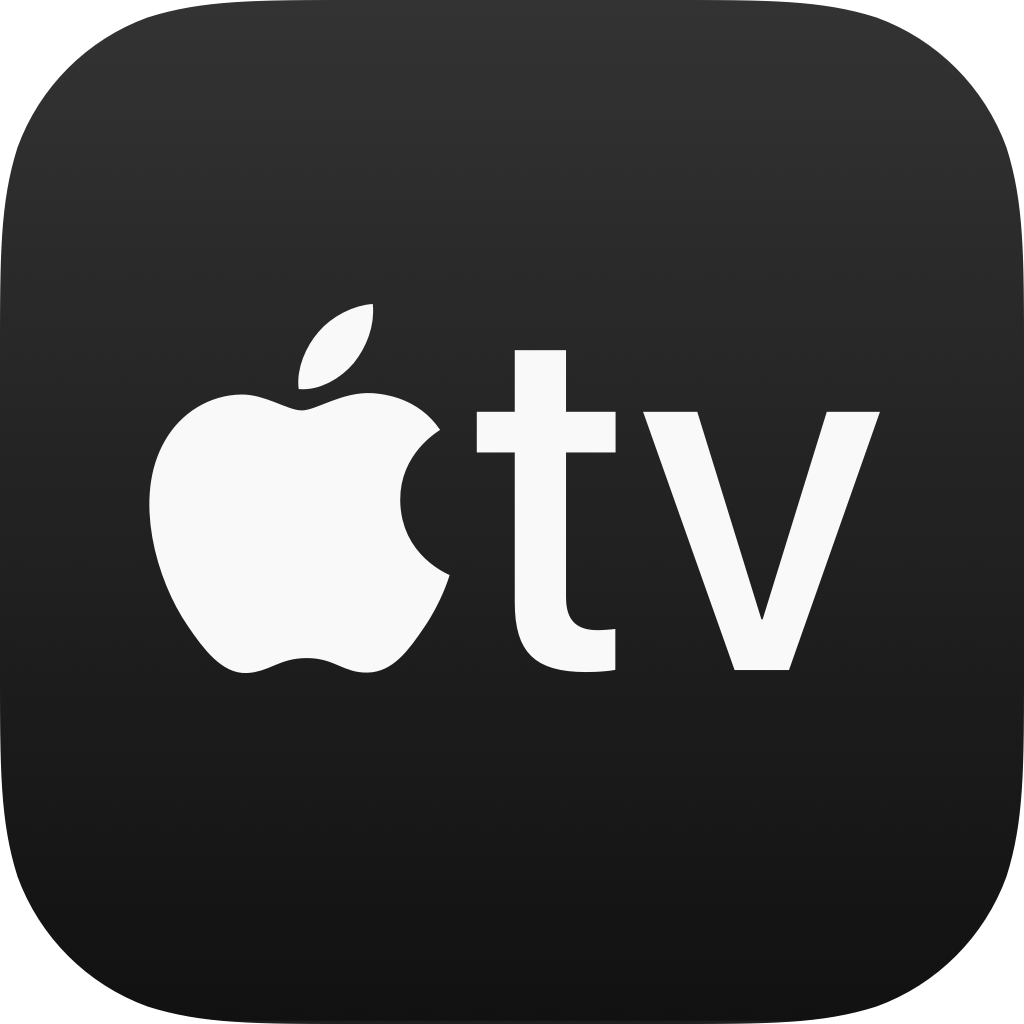 Download Chuck in Digital HD/4K from the iTunes store.
Listen to the Chuck soundtrack on Apple Music.
Chuck images are © Warner Bros.. All Rights Reserved.
The Chuck Soundtrack Fans Have Been Waiting For Is Here
4/7/2015 8:32 AM EDT
The wait is over for all the world's Nerd Herd fans as the CHUCK Original Television Soundtrack, by Tim Jones, finally is unleashed into the world on April 7th, 2015 -nearly three years after the show was canceled. The soundtrack is available on CD and digital download, with the latter having an extra four songs included.Most songs on the soundtrack take fans back to the roots of the show with gre...
More>>
Zachary Levi Hints at Chuck Film
3/15/2013 1:54 PM EDT
Zachary Levi,  who starred in "Chuck", which ran for 5 seasons on NBC, has led people to believe that he may be interested in starting a Kickstarter campaign after seeing the success of the record breaking campaign made by Kristen Bell and Rob Thomas for "Veronica Mars".Levi tweeted on March 13, "2nd, to you Chucksters, believe that this news only bolsters my faith that I can help bring you a #Chu...
More>>
Yvonne Strahovski to Star in Dexter
6/12/2012 4:11 PM EDT
Yvonne Strahovski, star of "Chuck", will be joining the cast of "Dexter", according to Showtime.The hit series, which stars Michael C. Hall, will feature Strahovski as Hannah McKay, a woman who helps to solve some cases that are being reopened.  The role won't be permanent, but will at least be a multi-episode appearance.  Strahovski will also be starring in "I, Frankenstein" and " The Guilt Trip"...
More>>
Chuck's Zachary Levi Returns in To Television In A New Comedy Se...
2/14/2012 2:38 PM EDT
"Chuck" star, Zachary Levi, won't be resting too long after his show's cancellation. He recently has been tapped for the lead in a new Fox show titled "Let It Go".The show will be a comedy about a married couple with Levi playing the husband. Other characters on the show include Levi's character's sister and his best friend.The show's pilot has been written by DJ Nash and will be executive produce...
More>>
Carrie-Anne Moss Cast in Chuck
7/30/2011 11:21 PM EDT
Carrie-Anne Moss, known best for her "Matrix" role, has signed on to guest star in the upcoming final season of "Chuck". Moss will play Gertrude Verbanski, "a former spy who now runs Verbanski Corp, the chief rival of Chuck's new spy company. She's ruthless and deadly, yet she also has a weak spot for one John Casey - her old rival." Mark Hamill and Craig Kilborn will also be guest starring on the...
More>>
Chuck Gets Renewed for Season 5
5/12/2011 3:58 PM EDT
"Chuck" fans rejoice! NBC has renewed the show for a fifth season. While the announcement hasn't been made official as of yet, it is said that there will be at least 13 episodes in the new season.Official renewals for the network's Thursday nights are, "30 Rock," "The Office," "Community" and "Parks and Recreation".NBC has also picked up some new shows, such as "Prime Suspect" and "Smash", which s...
More>>
Chuck Season 3 Off To A Strong Start
1/14/2010 8:55 PM EDT
According to tvbythenumbers.com, "Chuck" has made a great comeback. The show premiered Sunday night with a 2.9 average with adults 18-49 and 7.4 million viewers. The show also made great numbers on Monday night, averaging a 2.6 rating with 7.322 millions viewers.  Impressive, even though it is a 10% drop from the premiere....
More>>
Chuck To Possibly Return Early Than Expected
10/14/2009 8:37 PM EDT
According to Entertainment Weekly, the cult hit series, "Chuck" will be returning to NBC's lineup much sooner than previously expected.  With disappointing ratings for some of their shows, such as "Southland", NBC could be bringing the show back as early as late October. It originally wasn't supposed to be returning until March. These new episodes are said to be the best yet, according to NBC insi...
More>>
Save NBC's Chuck
2/25/2009 8:03 PM EDT
Rarely does a show grace our television screens that is at once smart, funny, exciting, and just an all around damn feel good experience. Yet despite CBS being in repeats, The CW in repeats, ABC airing the "Women Tell All" special episode of "The Bachelor", and despite mostly weak competition, NBC's "Chuck"  generated its lowest ratings ever Monday. Wake up people! Chuck is the absolute best show ...
More>>
Chuck's Zachary Levi To Star In Next Chipmunk Film
2/19/2009 11:42 AM EDT
The upcoming Chipmunks film, "Alvin and the Chipmunks: The Squeakquel", will be featuring some different characters than its predecessor. According to THR.com, Zachary Levi, who stars in the NBC series "Chuck", will be joining the cast as David Seville's cousin (Jason Lee).  The film will also be featuring the Chipettes, Brittany, Jeanette and Eleanor.  The original film grossed over $217 million ...
More>>
Chuck: The Complete First Season DVD Review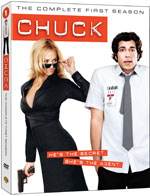 "Chuck" is a smart comedy. In essence, a parody of the spy genre, "Chuck" knows not to take itself too seriously while at the same time delivering serious action, drama, intrigue; and at the end of the day, one satisfying hour of television! A hero of the every nerd, Chuck is the regular guy next door who knows how to fix your computer, but yearns for something more. A James Bond for the post 9/11 world, Chuck is not, but it is what he is asked or rather chooses to become.
Chuck Bartowsky (nerdy, yet lovable Zachary Levi ) is is in a rut, having been kicked out of Stanford and working as a Manager of the "Nerd Herd" at "Buy More" (a clear satire of the Geek Squad at Best Buy). He is in search of something more for his life. His sister (Sarah Lancaster), with whom he lives, thinks that "something more" will come in meeting the girl of dreams -- something Chuck has a hard time with. He is always thinking about the one that got away and his awkward social skills inherent with being the Manager of a Nerd Herd.
It seems in college, Chuck's roommate/nemesis Bryce Larkin (aptly described as "Fett to Chuck's Solo") got Chuck kicked out of college, stole his girl, and otherwise destroyed his life. Bryce goes on to become a rouge spy for the CIA and is successful in stealing and then deleting all of the U.S Government secrets from what is known as "The Intersect". Post 9/11, all government agencies began sharing their data in one central location -- "The Intersect". Before he can escape, Bryce emails the data to Chuck (for at this point unknown reasons) and is then shot, presumably dead. Chuck receives the email which subliminally downloads all of the data into his brain, effectively making Chuck the only "computer" with data of all government secrets/intelligence. Chuck receives "flashes" of intelligence when seeing something that sparks a visual cue of pieces of related data, and thus, can solve international crimes or at least point federal agents in the right direction (sometimes comically in the wrong direction).
Enter the agents: Chuck, not fully understanding his new found "ability" is now the target of the U.S. Government as he holds all of its secrets and intelligence. The NSA sends career killer Major John Casey (played by a stone faced yet comical Adam Baldwin), while the CIA sends Agent "Sarah Kent" (played by the beauty, being an understatement, Yvonne Strahovski) to retrieve the data in anyway possible. Once they learn that Chuck holds the secrets in his brain during an intense rooftop, guns-pointed at each other standoff, they use his flashes to defuse a bomb and save a visiting head of government.
To protect Chuck (or are they simply protecting the intelligence), the agents get jobs at the Buy More and "Weinerlicious" (a hot dog stand) as cover. Sarah also becomes Chuck's "fake" girlfriend (yet the chemistry between the two is so palpable you know a relationship is inevitable) at the celebration of Chuck's sister. The series deals with the interpersonal relationships between all the characters in their outrageous situations which are at the same time funny as they are entertaining. There is a distinct tone to the show which can be described as everyman meets James Bond with a hint of side jabbing comedy on the side.
The
DVD
, available this week, is presented in true anamorphic wide screen and delivers some great special features. "Chuck on Chuck" shows a lighter side of Hollywood with actors and writers/producers watching scenes from the show and commenting on how they fit in to the grand scheme and tone of the show. It is also interesting to see the actors behind Chuck and his best friend Morgan looking completely different than their on-screen counter parts. If you are a fan of the show
Chuck Season 1 DVD
, it is a must buy. If you have never seen the show, pick it up today. Pop in the first disc, and four hours later, you'll be wondering where the time went.
Entertaining and smart comedy, wrapped in a package of international espionage and everyday interpersonal relationships, Chuck is a hit that delivers and one DVD set you will want for your collection.
-- Eric English
Read More Chuck Reviews
Eric English (B) (Chuck: The Complete First Season (Blu-ray) Blu-ray Review)
Stephen Compall (B) (Chuck: The Complete Third Season Blu-ray Review)
For more reviews please visit our film/television review section.
Watch the cast of Chuck come together to read through episode 309 to help feed America! #U...
SPONSORED LINKS