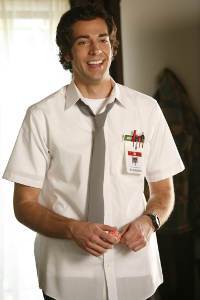 The upcoming Chipmunks film, "Alvin and the Chipmunks: The Squeakquel", will be featuring some different characters than its predecessor.

According to THR.com, Zachary Levi, who stars in the NBC series "Chuck", will be joining the cast as David Seville's cousin (Jason Lee). The film will also be featuring the Chipettes, Brittany, Jeanette and Eleanor.

The original film grossed over $217 million in North America alone.

The film will be directed by Betty Thomas produced by Ross Bagdasarian Jr. and Janice Karman, and executive produced by Karen Rosenfelt.