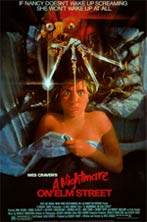 Bloody Disgusting was recently on the set of New Line Cinema's "A Nightmare on Elm Street", and had a chance to chat with Rooney Mara. Mara told Bloody Disgusting that she will be playing Nancy Thompson in the remake as well as a possible sequel.
The remake will also star Kellan Lutz, Thomas Dekker and Jackie Early Haley.
Lutz, who played Emmet Cullen in "Twilight, will play a high school jock; Dekker, from the "Terminator" television show, will play a guy who is trying to get back together with his girlfriend and Haley will be playing Freddy Krueger.