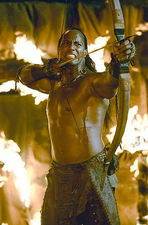 There is a sequel for "The Scorpion King" in the works, and it's reported that Russell Mulcahy will be the director. Mulcahy also directed Resident Evil: Extinction and Highlander.

The Scorpion King was a spin-off from "The Mummy" movies series, which also has a sequel coming out next year. It starred Dwayne "The Rock" Johnson, and Kelly Hu.

No word on casting or plot details for the movie.