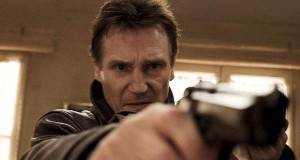 It's been no secret that a third "Taken" film has been in the cards for a while, but now Deadline has confirmed that Liam Neeson will once again return as the over-protective father, Bryan Mills, for a whopping $20 million.

Also reported to be in negotiations for the movie are Maggie Grace, who plays Mills's daughter Kim, and Famke Janssen, Kim's mother. It has already been reported that "Taken 2" writers Robert Mark Kamen and Luc Besson will again provide the screenplay that will give a twist to the current blueprint seen in the first two movies.

"Taken 2" made more than $375 million worldwide at the box office last year.