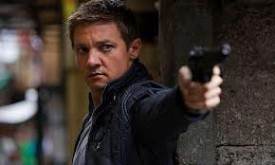 With the success of 2012s "Bourne Legacy", Jeremey Renner will be back to reprise his role as Aaron Cross in a new film for the franchise.

The previous film starred Renner alongside Edward Norton ad Rachel Weisz.

There are rumors that Anthony Peckham has been hired to pen the script for the fifth installment. Peckham's latest writing credits include "Sherlock Holmes" and "Invictus".

Producing the film will be Frank Marshall and Captivate Entertainment's Ben Smith and Jeffrey Weiner.

Countdown to the release of Bourne 5, with the iPhone Movie Countdown Clock App.