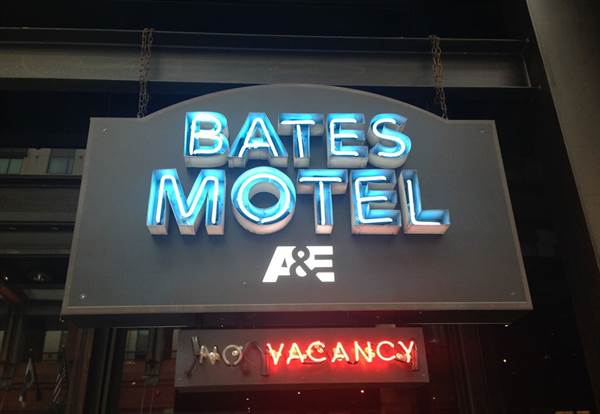 NEW YORK, NY - June 15, 2015 - A&E Network has ordered twenty episodes of the acclaimed drama series, "Bates Motel" from Universal Television it was announced today by Rob Sharenow, Executive Vice President and General Manager, A&E and Lifetime.
"The vision of our incredible creative team has exposed the steady breakdown of the relationship between Norman and Norma Bates," said Sharenow. "We are thrilled to bring fans two more seasons to witness the next stages of Norman's transformation into the most notorious psychopath in cinematic history."
New episodes of "Bates Motel" will begin production later this year and will air over two seasons, starting in 2016.
"Bates Motel" has garnered a truly loyal fan base over the past three seasons. Vera Farmiga (Up In The Air, The Conjuring) in her Emmy-nominated role as Norma Bates, and Freddie Highmore (Charlie and the Chocolate Factory) as Norman star alongside Max Thieriot (Disconnect, "Texas Rising"), Olivia Cooke (Me and Earl and the Dying Girl) and Nestor Carbonell ("Lost," The Dark Knight Rises).
The 2015 Critics' Choice Television Awards just recently nominated Vera Farmiga and Freddie Highmore for Best Actress and Actor in a Drama Series.
"Bates Motel" serves as a contemporary prequel to the genre-defining film Psycho and provides viewers with an intimate portrayal of how Norman Bates unravels through his teenage years.
"Bates Motel" is produced by Universal Television for A&E Network. Kerry Ehrin and Carlton Cuse serve as executive producers for Carlton Cuse Productions and Kerry Ehrin Productions.