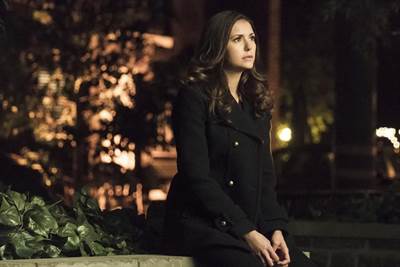 Nina Dobrev has announced via Instagram that she will be returning to Vampire Diaries for the series finale.

Along with a photo of the finale script, she wrote, "I know it's Thursday, but this is not a TBT".

Showrunner Julie Plec said in a statement, "I'm thrilled to bring this show to an end the way we always intended - with Nina back to help us say goodbye". Executive producer Kevin Williamson also commented, saying, "I'm so excited to have Nina back to ensure our farewell episode is truly epic!"

Dobrev, who plays Elena, left the series two season ago, but a deal was made that she could return for the series finale.

Vampire Diaries cast and executive producers announce at Comic-Con in July that the eighth season would be their last.

The series finale airs Friday, March 10, on The CW.