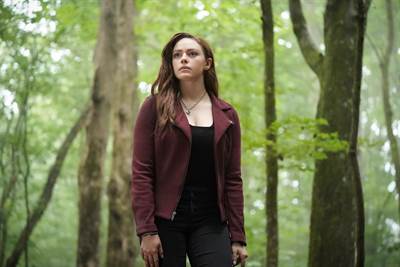 The CW's "Legacies" has been canceled after four seasons. This will mark the end of the 13-year run of the complete "Vampire Diaries" franchise.
Executive producer Julie Plec took to Twitter to voice her reaction to the news earlier today, saying, "It's the Red Wedding at WBTV/CW today. Much more to say, but not today. Loads of gratitude coming for fans and cast and crew in future tweets. But today, we mourn."
The show will now have its series finale on what was supposed to be its fourth season finale on June 16.
"Legacies" cast includes Danielle Rose Russell, Matt Davis, Aria Shahghasemi, Kaylee Bryant, Jenny Boyd, Quincy Fouse, Chris Lee, Ben Levin, Leo Howard, and Omono Okojie.