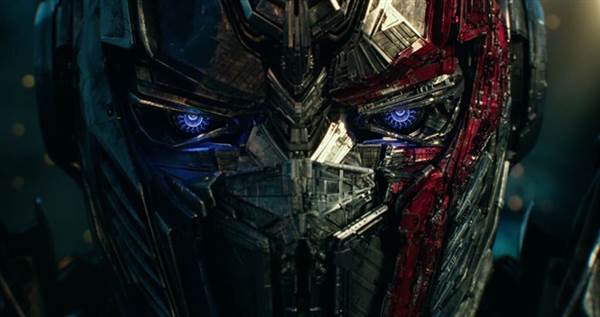 Michael Bay has taken to his official site to discuss the upcoming film, Transformers: The Last Knight, and what the franchise has meant to him. He spoke about the mythology of this film, and how this release is "bittersweet". The Last Knight trailer was released back in December, and now, with the plot synopsis released by Paramount, we see that this could very well the last film of the franchise.

Bay posted the following:

I've been living in this franchise for over 10 years now. For Transformers: The Last Knight, we put together a writers' room designed to greatly expand our mythology, integrating our films in a whole new way. Every movie will interlink.

It was a huge task to expand mythology from the beginning of the world throughout history. We had a great team of writers: Akiva Goldsman (A Beautiful Mind); Art Marcum & Matt Holloway (Iron Man); Ken Nolan (Black Hawk Down); Zak Penn (Ready Player One); Lindsey Beer (Barbie); Geneva Robertson-Dworet (Tomb Raider); Christina Hodson (Bumblebee); Steven DeKnight (Daredevil, Smallville); Jeff Pinkner (The Amazing Spider-Man 2, Lost); and Andrew Barrer & Gabriel Ferrari (Ant-Man).

Through the summer of 2015, they worked in a huge space on the Paramount lot, surrounded by over 10,000 concept images from the franchise's history: the movies, cartoons, and comic books. They had a life-size Bumblebee, a Megatron head, and many other props staring them down. We pulled from everything. It was a fan's dream room.

We brought in Transformers historians from Hasbro to educate them on where Transformers has been - so that they could figure out where it can go. I can safely say that there's never been a Transformers film with the huge visual scope and expansive mythology as this movie, The Last Knight.

It's bittersweet for me. With every Transformers film, I've said it would be my last. I see the 120 million fans around the world who see these movies, the huge theme park lines to the ride, and the amazing Make-A-Wish kids that visit my sets, and it somehow keeps drawing me back. I love doing these movies. This film was especially fun to shoot. But, this time might really be it. So I'm blowing this one out.

Transformers: The Last Knight stars Mark Wahlberg, Josh Duhamel, Tyrese Gibson, Stanley Tucci, John Turturro, John Goodman, and Peter Cullen, with the addition of Isabela Moner (100 Things to Do Before High School), Jerrod Carmichael (Bad Neighbours), Laura Haddock (Guardians of the Galaxy), Santiago Cabrera (Merlin), Liam Garrigan (Once Upon a Time), Mitch Pileggi (The X-Files) and Anthony Hopkins (Thor: The Dark World). The film is slated for a June 23rd, 2017 release.