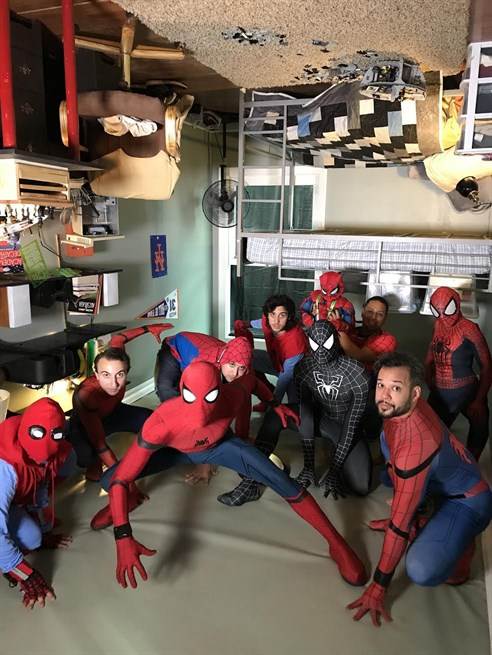 Part of the fun of going to NY Comic Con is to try out all the fun experiences the television shows and movie studios create. Each year, they seem to become more elaborate and interactive than the year before and this year was no exception. Among the offerings for fans was Marvel's Spiderman: Homecoming "Hang Like Spidey" opportunity that ran all four days.
Fans could try the virtual reality video game - a teaser to its upcoming release - and then they could crawl through the experience ending up on the ceiling of Peter Parker's bedroom. Luckily, they were being recorded the whole time and a video was emailed them later the same day as a great memento to show off to friends and family (and make them jealous).
All this fanfare is in anticipation of the 4K Ultra HD, Blu-ray or DVD release of the film Spider-Man: Homecoming and fans who preordered at the booth also took home a limited edition Hero Complex poster. Once again Marvel created a memorable fan experience that had everyone talking
Spider-Man: Homecoming is available on Digital HD now and coming to 4K Ultra HD, Blu-ray and DVD on October 17.