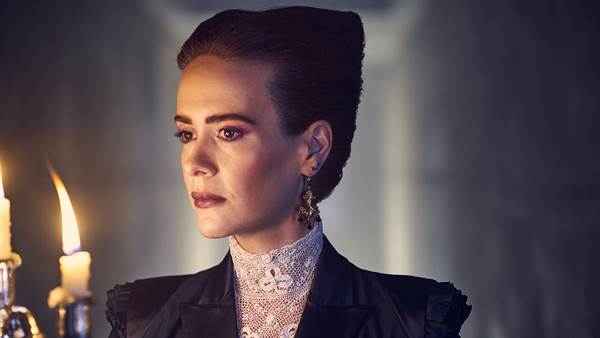 FX's "American Horror Stroy" has been renewed for an additional three seasons. That will bring the total number of seasons to 13.
"Ryan [Murphy] and Brad [Falchuk] are the undisputed masters of horror TV, having created the anthological limited series with 'American Horror Story' and sustaining its success for nearly a decade as FX's highest-rated series. We are grateful to them and Dana Walden and our studio partners for committing to another three years. 'American Horror Story' has showcased a wealth of award-winning actors since day one and we appreciate the contributions of everyone, including Ryan, Brad and fellow executive producers Tim Minear, James Wong, Alexis Martin Woodall, and Bradley Buecker; the writers; directors; cast and crew for each new, unforgettable installment of 'American Horror Story,'" said John Landgraf, chairman, FX Prods. and FX Networks.
He went on to say, "I think we're really fortunate that he still loves it because he has so many things on his plate. He surprises me by telling me what it's going to be. Somehow it feels really poetic to me that 'American Horror Story' is going to have 13 seasons; that just felt right."
The anthology series began in 2011 and most recently finished its ninth season, "1984", in November.