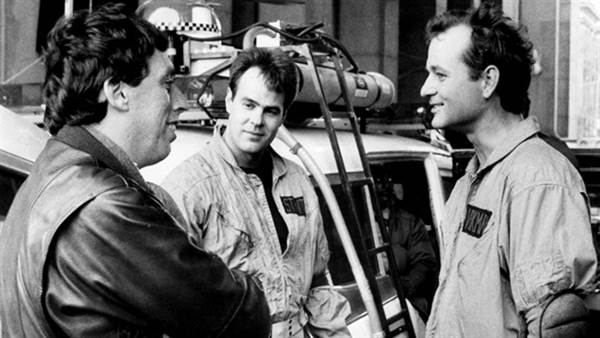 Hugely successful producer and director Ivan Reitman has died. He was 75.
Reitman was involved in some of the most iconic films of the 80s and 90s including the iconic film franchise "Ghostbusters". Other films include "National Lampoon's Animal House", "Stripes", "Twins", "Kindergarten Cop", and "Junior", "Dave", and more.
In a statement, his family said, "Our family is grieving the unexpected loss of a husband, father, and grandfather who taught us to always seek the magic in life. We take comfort that his work as a filmmaker brought laughter and happiness to countless others around the world. While we mourn privately, we hope those who knew him through his films will remember him always."
"Ghostbusters" star Ernie Hudson commented on the news via Twitter, saying, "I am deeply saddened by the loss of Ivan' Reitman. Truly a great man and filmmaker who I had honor and privilege of knowing and working with. Deepest condolences to Jason and the entire family. May he RIP."
The "Ghostbusters" and "Ghostbusters: Afterlife" Twitter accounts also posted touching tributes to Reitman.
"Tonight, the lady with the torch weeps, as do all of us at Columbia, and film lovers around the world. Ivan Reitman was an inseparable part of this studio's legacy, but more than that he was a friend. A great talent and an even finer man; he will be dearly missed. We send his family all our condolences," said Tom Rothman, Chairman and CEO, Sony Pictures Motion Picture Group.
No cause of death has been released yet, but the director/producer died in his sleep. He is survived by his wife Geneviève Robert and children Jason Reitman, Catherine Reitman, and Caroline Reitman.