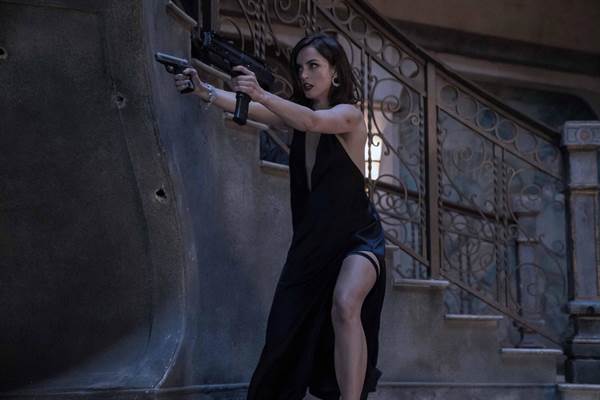 Catalina Sandino Moreno who was nominated for an Oscar for her role in "Maria Full of Grace", has been added to the cast of the "John Wick" spinoff "Ballerina".
"One of the challenges of casting Ballerina is making sure that the new roles are played by actors with as much power, emotional presence, and physical skill as Ana has. After working with Catalina on John Woo's Silent Night, it was clear that she belonged at the top of our list, and it's a thrill to be reuniting with her", said producer Erica Lee.
The actress, who is said to have a large role in the film, joins a cast that includes Ana de Armas, Anjelica Huston, Ian McShane, and Lance Reddick.
Moreno recently starred in "Barbarians" alongside Iwan Rheon and Tom Cullen.