Entertainment News Archive
Entertainment News Before 5/3/2019

Universal Announces New Theme Park to Open in Beijing
Universal Studios has announced that they will be opening a new theme park in China. This will be the third Asian location for Universal properties, and will be located in Beijing. The deal was signed this past weekend.The park, along with a hotel and entertainme...

Kevin Williamson Bringing Time Travel Drama to ABC
Kevin Williamson, creator of The Following and Stalker, has a new project on the horizon. The new drama series will be based on the 1979 novel, Time After Time. The series will chronicle the travels of a young H.G. Wells and his time machine. The plot of th...

Johnny Depp Pays Tribute to Wes Craven
Johnny Depp, who appeared at a Q&A on Monday night at a screening for upcoming film, Black Mass, paid tribute to to Wes Craven after a fan asked him about being cast in "Nightmare on Elm Street".Depp responded, "Wes Craven was the guy who gave me my start,...

Disney Announces Mary Poppins Reboot
Disney has announced that they will be making a new musical version of their classic film, Mary Poppins.The studio will be teaming up with director Rob Marshall as well as producers John DeLuca and Marc Platt, all who worked on "Into the Woods".The story will take...

Schwarzenegger to Replace Trump as Celebrity Apprentice Host
NBC released an announcement this morning, stating that Arnold Schwarzenegger will be replacing Donald Trump in their hit series, Celebrity Apprentice. The change in lineup is due, of course, to the fact that Trump is running for President. Here is NBC's anno...

For The Love of Birds! Cinderella's Head Animal Trainer, Guill...
Note: This interview has been edited for clarity, fluidity, and length.We've grown so accustomed to CGI in today's films that it's easy to dismiss the living, breathing creature characters in Disney's Cinderella. Actually, it is the magic of Guillaume Grange, Head Trainer, a...

Ronda Rousey to Star in Road House Reboot
Ronda Rousey, the UFC fighter and actress, will be starring in the upcoming reboot of the 1980s film, "Road House". Rousy will be playing the lead role, which was portrayed by Patrick Swayze in the orginal. While excited about the new project, Rousey reached...

Warner Bros. Will Release Christopher Nolan's Next Film in 2017
Warner Bros. has announced that they have set a release date of July 21, 2017 for Christopher Nolan's next film. The film is, as of yet, unidentified.We know that no matter what the project is, it is likely to be a big one, given Nolan's filmmaking history.&nbs...

Goonies to Get Immersive Theater Experience Treatment
Richard Donner, director of the classic 1985 film, The Goonies, has announced that he has plans for an "immersive" theater experience where you can become one of the Goonies.Donner said that immersion theater is "where there's no seats, the venue is you go int...

Sam Smith To Sing Title Song for The New James Bond Film, Spectre
CULVER CITY, Calif., September 8, 2015 - Albert R. Broccoli's EON Productions, Metro-Goldwyn-Mayer Studios, and Sony Pictures Entertainment today confirmed that Sam Smith has recorded "Writing's On The Wall," the theme song to SPECTRE, the 24th James Bond a...
SPONSORED LINKS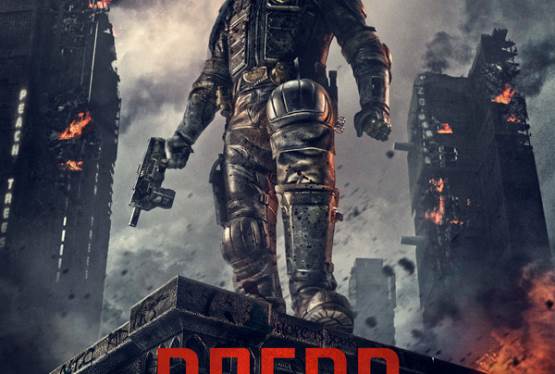 Dredd
WAS: $12.99
NOW: $9.99