Entertainment News Archive
Entertainment News Before 6/14/2019

Disney's "The Jungle Book" Casts Newcomer Neel Sethi as Mowgli
After an extensive worldwide search ranging from New York to New Zealand, London to Canada, and all throughout the United States and India, The Walt Disney Studios is pleased to announce that 10-year-old Neel Sethi will play the part of Mowgli in Disney's The Jungl...

Colin Farrell In Talks to Star in True Detective
Colin Farrell is reportedly in talks to star in HBO's "True Detective". This will be the second season for the series. HBO president Michael Lombardo had previously commented on the speculation of the new season saying, ""I think the peopl...

Fox's Fall Lineup Announced
Fox has released the premiere dates for their upcoming 2014-15 TV season. The following are the dates for new and returning fall series.Sunday, Sept. 78-9 PM UTOPIA (Series Premiere, Part One)Tuesday, Sept. 98-9 PM UTOPIA (Series Premiere, Part Two / Time Period Premie...

Primetime Emmy Awards Nominations Announced
The nominations for the 66th Annual Primetime Emmy Awards have been announced. The full list is as follows:Outstanding Drama SeriesBreaking BadDownton AbbeyGame of ThronesHouse of CardsMad MenTrue DetectiveOutstanding Comedy SeriesBig BangLouieModern FamilyOrange Is th...

Christopher Nolan Defends Film Industry
Christopher Nolan, acclaimed director, has responded to recent reports that the film industry is going downhill. On the contrary, according to Nolan. "The public will lay down their money to those studios, theaters and filmmakers who value the theatrical experienc...

Warner Bros. Television Group Amps Up The Action at Comic Con ...
BURBANK, Calif. (July 02, 2014) - It wouldn't be summer without a sizzling, action-packed lineup from Warner Bros. Television Group at Comic-Con International: San Diego. The Studio returns to the world's leading pop-culture convention in 2014 with 15 series, including 10 re...

Michael Bay Will Stay On for Fifth Transformer Film
It has been reported that Michael Bay will be directing the next installment of the Transformers franchise, "Transformers 5".Bay has agreed to come back on board, but under one condition - he wants to make a "smaller" film first. These means that th...

Marvel and IMAX Give Fans Worldwide An Amazing First Look at M...
Burbank, Calif. (June 27, 2014) -Marvel Studios announces Marvel's "Guardians of the Galaxy": An IMAX® 3D First Look, featuring 17 minutes of exclusive footage from the highly anticipated summer blockbuster "Guardians of the Galaxy." The sneak pee...

Guillermo del Toro Confirms Pacific Rim Sequel
Guillermo del Toro has confirmed that there will be a sequel to the sci-fi thriller, "Pacific Rim". "The characters I love will return. Raleigh, Mako, Newt, Gottlieb and who knows, maybe even Hannibal Chau - but we are taking them into a fresh territory...

Predator Reboot To Be Released
It was announced this morning that there will be a "Predator" reboot released, and that the film will be directed by Shane Black (Iron Man 3).The original film was released in 1990 and starred Arnold Schwarzenegger, Carl Weathers, Bill Duke, Jesse Ventura, Richard...
SPONSORED LINKS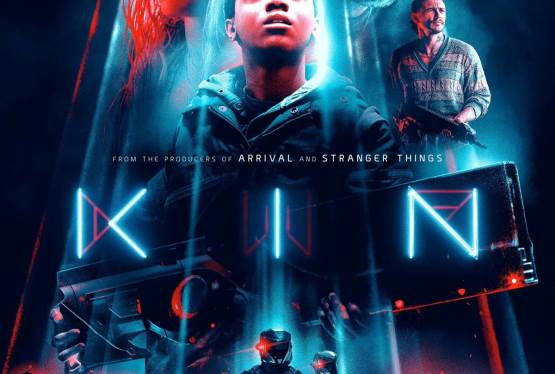 Kin
WAS: $19.99
NOW: $9.99