Entertainment News Archive
Entertainment News Before 4/24/2019

Summit Releases Statement About Controversial Step Up Scene
Summit Entertainment has released a statement about a controversial scene in their upcoming film, "Step Up Revolution". The film contains a scene where dancers steal into a party, wearing body vests and gas masks and using gas grenades to threaten the guests....

Gangster Squad Release Delayed Four Months
In the wake of the tragedy in Colorado, Warner Bros. has decided to delay the release of their upcoming film, "Gangster Squad". The extra time will be used to reshoot a scene in the film that ends with a gunfight at Grauman's Chinese Theater. Since...

NBC Orders 10 Episodes of Dracula Series
NBC has announced that they have ordered 10 episodes of a new series, "Dracula". The new show will star Jonathan Rhys Meyers, who will be playing the title role.The show ill be set in the 1890s, and is described as "Dangerous Liaisons meets The Tudors".&n...

The Hobbit to Become A Trilogy?
There could be another Tolkien based trilogy on our hands, folks. While Peter Jackson originally planned to make only two films for "The Hobbit", he was discussing at Comic Con how he needed to decide what to do with all the extra footage he has. This, of course ha...

Kiefer Sutherland Discusses Upcoming 24 Film
KieferSutherland recently spoke about the upcoming "24" film, which was originally set to be filming by now. Sutherland reassured us that the film is indeed still in the making. "We didn't have a script ready for that until very close to the end of..

Sam Worthington, Arnold Schwarzenegger to Team Up in Ten
Sam Worthington is currently in talks to star in an upcoming film, "Ten", with Arnold Schwarzenegger. The film, written by Skip Woods, will follow the story of a DEA task force that raids a drug cartel. While the team feels like they are getting away with mill...

Bourne Series To Continue With Jeremy Renner
With less than three weeks to go until the theatrical release of the fourth "Bourne" movie, the film's Producer, Frank Marshall, has been discussing what lies ahead for the franchise at a recent press event. At the end of June, it was widely rumored that a fifth mo...
Viacom and DiercTV Reach An Agreement
Viacom and DirecTV announced that they have finally come to an agreement. This agreement will will end the blackout that has taken place since July 10, and kept 26 channels off the air.Derek Chang, executive vice president of Content Strategy and Development for DIRECTV, sai...

Warner Releases Statement on Dark Knight Massacre
At least 12 people are dead and up to 50 people injured after a shooting that took place during a midnight screening of "The Dark Knight Rises".The tragedy took place at a theater in Aurora, CO. Calls started pouring into 911 around 12:30 a.m. after suspect J...

Dark Knight Rises on Track To Beat Avengers Box Office
"The Dark Knight Rises", which will be opening in theaters tonight at midnight, is already posing a threat to "The Avengers" for beating their opening weekend sales. According to Fandango, domestic box office online ticket sales of the film make up...
SPONSORED LINKS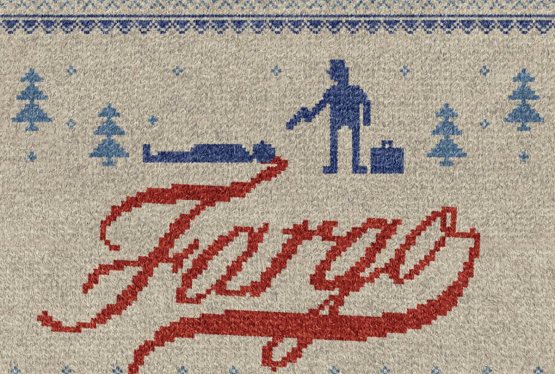 Fargo
WAS: $19.99
NOW: $9.99