Entertainment News Archive
Entertainment News Before 6/14/2019

Fantastic Beasts 3 Production Pushed Until Fall
Warner Bros. has decided to push back the production start date for the upcoming third Fantastic Beasts film. The film was supposed to begin production this July but will be put off until the fall.A spinoff of Harry Potter, the Fantastic Beasts franchise has earned over $1.4...

Universal Moves Happy Death Day 2U Release Up Due to Parkland ...
Universal Pictures has decided to not release its film "Happy Death Day 2U" in theatres in and around Parkland, due to the anniversary of the Parkland Shooting anniversary. Also in response to the anniversary, the release date nationwide has been moved up from Febr...

New Teenage Mutant Ninja Turtles Film on the Horizon
Paramount will once again be rebooting the "Teenage Mutant Ninja Turtles" film franchise. The news was revealed by Andrew Form at the Critics' Choice Awards."Jack Ryan Season 2 [on Amazon] just wrapped, the sequel of A Quiet Place, and we're doing a re...

Daniel Zovatto to Star in Penny Dreadful: City of Angels
Daniel Zovatto has signed on to star in Showtime's upcoming series "Penny Dreadful: City of Angels". The show will be based on the network's original "Penny Dreadful" series. The story will take place in 1930s Los Angeles and will feature Mex...

NBC Orders Pilot for Bone Collector Series Lincoln
NBC has ordered a pilot for "Lincoln", which will be based on the Jeffrey Deaver book series The Bone Collector.The series also inspired a 1999 film that starred Denzel Washington and Angelina Jolie. Washington played Lincoln Rhyme, a forensic criminologist who is...

Kevin Hart Signs on for Live-Action Monopoly Film
Kevin Hart is set to star in a live-action Monopoly film with Tim Story directing. The Lionsgate/Hasbro film's plot is still being kept quiet but Hasbro has been planning this film for at least 10 years. Hart will produce alongside John Cheng and Carli Haney for Har...

Anne Hathaway to Join Witches Cast
Anne Hathaway has joined the cast of the upcoming Robert Zemeckis film "The Witches"."The Witches" will be an adaptation of the 1973 novel by Roald Dahl. A film loosely based on the book was also made back in 1990 and starred Anjelica Huston.The story fea...

Dave Bautista Set to Star in Dune
Dave Bautista (Guardians of the Galaxy) has signed on to star in the upcoming Dune film. Bautista will be joining castmembers Timothée Chalamet and Rebecca Ferguson.This will be a reunion for Bautista and Dune director Denis Villeneuve, as they worked together on Blad...

Steven Spielberg's West Side Story Has Been Cast
Steven Spielberg's remake of the classic love story West Side Story has now been cast and includes a 17-year old newcomer, Rachel Zegler, as Maria. When we began this process a year ago, we announced that we would cast the roles of Maria, Anita, Bernardo, Chino and...

David Henry Hwang to Pen Live-Action Hunchback Film
Disney will be releasing a new live-action musical, Hunchback, based on the Victor Hugo novel. The company released an animated version of the film back in 1996. David Henry Hwang will be writing the script with Alan Menken and Stephen Schwartz writing the music. Hwang&...
SPONSORED LINKS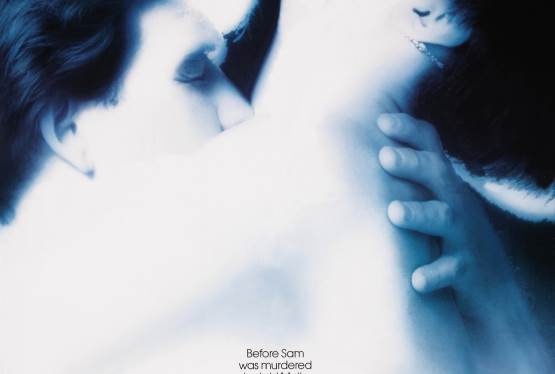 Ghost
WAS: $14.99
NOW: $4.99