Entertainment News Archive
Entertainment News Before 12/27/2018

24 Prequel Movie Coming Soon
"24" will be airing a two hour prequel to launch their upcoming Seventh season and will be doing so with a few fresh faces added to the mix. Eric Lively, Tony Todd and Gil Bellows have signed on to star in the special, according to The Hollywood Reporter.The specia...

Captain America To Be Set In World War II Era
Kevin Feige, a Marvel Entertainment executive, has confirmed to IESB.net that the rumors about Matthew McConaughey playing Captain America are indeed false. He also stated that the film will be set in the World War II Era.He went on to say that the film will be an "orig...

Indiana Jones Ventures To Disneyland Parks For A Sumer of Mystery
ANAHEIM, Calif. (May 21, 2008) - After rescuing the Ark of the Covenant and the Holy Grail from the forces of evil, returning the Sankara Stones to their rightful place, and battling sinister foreign agents to find a mysterious Crystal Skull, what's INDIANA JONES going t...

80s Cult Classic, Highlander, To Be Re-made
It has been announced by the trades that a remake of the 1986 film, "Highlander" will be released, with production beginning later this year. The original film starred Christopher Lambert, Sean Connery and Clancy Brown and followed the story of immortal being...

John Cusack To Star In Roland Emmerich's 2012
John Cusack has signed on to star in the upcoming Roland Emmerich film, "2012". The film will feature a researcher who finds a portal to a parallel universe and he goes into that world to contact his double to warn him and try to prevent the upcoming apocalyps...

Netflix Teams With Streaming Media Innovator Roku
LOS GATOS and SARATOGA, Calif., May 20, 2008 - Netflix, Inc. (Nasdaq: NFLX), the world's largest online movie rental service, and Roku, Inc., an innovator in digital media streaming technology, today announced the introduction of The Netflix Player by Roku™, a device t...

Pirates Are Back With Blackbeard!
David Franzoni of "Gladiator" and "Amistad" fame, will be penning the script to the upcoming biopic on the famous pirate, Blackbeard, also known as Edward Teach. Blackbeard was notorious for forcing his crew onto merchant ships and plundering them.&...

Fraggle Rock To Be Remade. Find Out When!
Variety has reported that there will be a live action "Fraggle Rock" movie to be released by The Weinstein Company. Cory Edwards of "Hoodwinked" fame will be directing and writing the screenplay, while the Jim Henson Co. will produce and The Weinste...

Miley Cyrus and John Travolta Team Up. What Could It Be?
During a recent interview at the Step Up Women's Network's Inspiration Awards luncheon, Kelly Preston told Marc Malkin of E! that there may very well be a collaboration between her hubby John Travolta and Disney's teen queen, Miley Cyrus (Hannah Montana).Both act...

Spotlight on Action Hero: Anthony De Longis
Actor, celebrity action trainer, horse master, whip master, sword master, Hollywood action coordinator - these are just a few of the titles earned and bestowed upon Anthony DeLongis during his 34 years working in the industry. His influence on film and television stunt work...
SPONSORED LINKS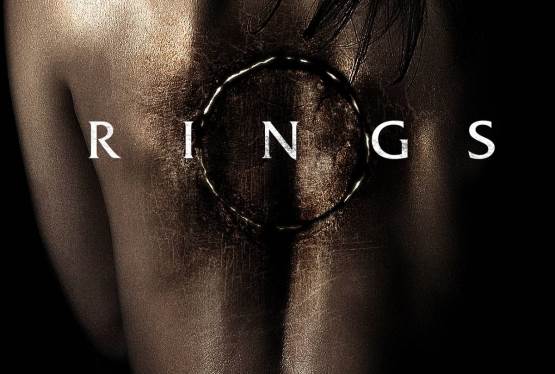 Rings
WAS: $14.99
NOW: $12.99