Entertainment News Archive
Entertainment News Before 2/3/2020

Astrid Berges-Frisbey Makes US Debut In Pirates of The Caribbe...
BURBANK, Calif. (April 14, 2010) - Astrid Bergès-Frisbey has been selected by producer Jerry Bruckheimer and director Rob Marshall to star in the key role of Syrena, a beautiful and alluring young mermaid, in Walt Disney Pictures'/Jerry Bruckheimer Films' epic...

Samsung Release 3D TV Health Information
There has been a new warning posted on the 3D site of Samsung Australia regarding 3D function available on 3D displays and Blu-ray players. The warning is aimed towards children, who are more susceptible to the side effects, as well as pregnant women, the elderly, persons su...
80s Classic, Real Genius, To Get Remade
Sony has announced that they plan on making a remake of the 1985 film, "Real Genius". The comedy starred Val Kilmer as a genius college student who joins a group of classmates to build a laser. They come to discover that their professor wants to give the military t...

An Interview With MacGruber's Jasper Cole
In anticipation of the release of Rogue Pictures MacGruber coming out later on this month, FlickDirect had a chance to sit down and talk with one of it's star's Jasper Cole. FlickDirect: You are in a summer blockbuster that has all kinds of action, machine...
Paramount Home Entertainment Announces The Lovely Bones/In My ...
What would happen in your perfect world? THE LOVELY BONES star Rose McIver who plays "Lindsey Salmon" says, "My perfect world would be one where diversity is celebrated, change is embraced and resources are shared. And where everyone wears patchwork pants and...

Netflix To Offer Free Steaming Movies To The New Apple iPad
According to macrumors.com, there will be a pretty great movie app that will be released for the new iPad. The app will allow existing Netflix customers to download movies directly to their iPad. AppShopper has the following description: Get Netflix on your iPad. Just...

Godzilla Gearing Up Aging to Attack The Big Screen
On Monday, Legendary Pictures announced that they have obtained the rights to "Godzilla" and will be releasing a new film. The company will be co-producing and co-financing the film with Warner Bros. Thomas Tull, Chairman and CEO of Legendary, said, "Godzilla...

Disney's Alice in Wonderland Soars, Green Zone Disappoints at ...
This weekend proved disappointing for the Universal film, "Green Zone", starring Matt Damon. The film's box office earnings were only about $14.5 million. The film, no doubt, was eclipsed by the mega-hit, "Alice In Wonderland", which is still earning...

2010 Academy Awards Winners
The 2010 Academy Awards have come and gone for another year. Below is a list of the night's big winners. Best Picture - Hurt Locker Best Director - Kathryn Bigelow (Hurt Locker) Best Actress in a Lead Role - Sandra Bullock (The Blind Side) Best Actor in a L...

Disney's Alice In Wonderland Slays the Box Office
The perfect amalgamation of story, special affects, acting, and directing created history this weekend. And our favorite Pirate turned Mad Hatter, Johnny Depp, helped to create it, with the feature film Disney's Alice in Wonderland. Let's take a look at the facts: Alic...
SPONSORED LINKS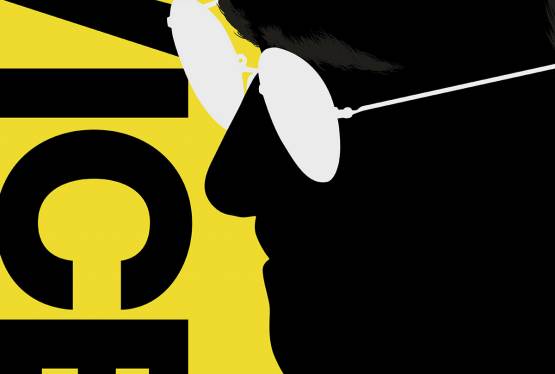 Vice
WAS: $14.99
NOW: $9.99