Entertainment News Archive
Entertainment News Before 12/27/2018

Transformers 2 Already Written?
Michael Bay, director of the smash-hit Transformers film, says that the writer's guild strike hasn't affected the next Transformers script because he has already written it. "I've been writing Transformers 2," said Bay. "We've got our characters al...

Terminator: The Sarah Connor Chronicles Still Going Strong
Back in the 1980's, walking out of Terminator utterly dumbfounded, I'd have killed for this show. It may lack some elements of perfection (the prison-break in broad-daylight where the main characters deploy their terminator with lots of witnesses leaves something to be desir...

Supernatural Star Jim Beaver To Attend EyeCon
Orlando , FL. - Jim Beaver, star of television's Supernatural and Deadwood has confirmed for an appearance at EyeCon's Celebrity Autograph Convention which takes place April 4-6, 2008 in Orlando, Florida. This will be Jim's first ever convention appearance. He will take ques...

New Wes Craven Film To Begin Soon
A new Wes Craven film titled "25/8" will be going into production beginning in April. Craven, who hasn't had an original script since 1994, will be directing and writing the film.The film will follow a serial killer who turns up 15 years after his purported death, to kill...

Web Celebrity, Jeff Roney, Finds Lost TV Locations, and Takes ...
Orange, CA, February, 2008 -- Jeff Roney was fortunate to go to Oahu a number of times over the last month for business, and his love for the TV show Lost gave him an idea - he would share his filming location quest with the world.Armed only with his trusty Sony Cybershot d...

Cloverfield Sequel In The Works
Variety has reported that Matt Reeves is currently in talks with Paramount to direct the sequel to Cloverfield. They also state that he has will be directing The Invisible Woman as well.It is said that there is a good chance that the sequel for Cloverfield will be released f...

Confirmed! Vin Diesel In Fast and Furious 4
It has been confirmed that Vin Diesel will be returning to "The Fast and the Furious" series of film. Diesel confirmed the news to MTV news, that he will reprise the role of Dominic Toretto in the fourth installment."I think doing the cameo in 'Tokyo Dri...

Disney/Pixar's Toy Story Coming Digital 3D
Disney has announced that they will be releasing a 3-D version (Disney Digital 3-D) of it's smash hits Toy Story and Toy Story 2 on October 2, 2009 and February 12, 2010 respectively. The announcement was made by Dick Cook, chairman of The Walt Disney Studios. The re-rel...

New James Bond Film Gets A Name, Quantom of Solance
Sony Pictures has announced that the newest installment of the James Bond series of movies will be titled, "Quantum of Solace". The title was taken from a short story that Ian Fleming, creator of James Bond, published in 1960. The 22nd film in the series will follo...

Race, Relationships central Debate in The Great Debators
When I joined the high school forensics team I thought it should be like CSI (even though it was years before that--maybe, who was it then? Quincy?) and we should investigate murders or something. But no, it was debate. Back then I had the conception that the primary currenc...
SPONSORED LINKS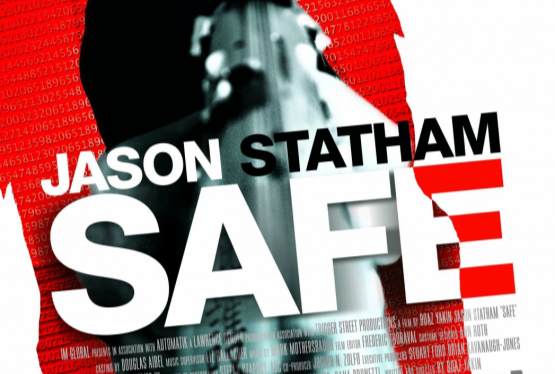 Safe
WAS: $9.99
NOW: $4.99