Entertainment News Archive
Entertainment News Before 9/13/2019

Pinar Toprak to Score Captain Marvel
Pinar Toprak has been chosen to score "Captain Marvel", the first female composer to score a major comic-book movie.Toprak is no stranger to the superhero genre, having composed for the first season of SyFy's "Krypton", as well as doing work on "Just...

Game of Thrones and Westworld Not Appearing at San Diego Comic-Con
HBO's "Game of Thrones" and "Westworld" will not be making an appearance at this year's San Diego Comic-Con. The network said in a statement, "Due to production schedules and air dates for 'Game of Thrones' and 'Westworld...

Universal Orlando Announces a New Nighttime Spectacular - Cine...
Universal Orlando Resort has decided to make their nighttime lagoon show even better this year. The resort will debut "Universal Orlando's Cinematic Celebration" this summer."Universal Orlando's Cinematic Celebration" will seamlessly blend fountai...

Ewan McGregor To Play Doctor Sleep's Danny Torrance
It looks like old Obi-Wan himself (Ewan McGregor) will take on the role of Danny Torrance in Doctor Sleep. The film is a continuation of the storyline from Stephen King's The Shining.In the film, we will see Danny, now in his 40s, struggling with alcoholism lik...

Paramount Studios Holds Active Shooter Training
Paramount Pictures held an active shooter training today, to train for the possibility of such an event either inside the Sherry Lansing theater or outside on the red carpet. They aren't the first studio to hold this type of drill - Universal held one on their backlot re...

Judge OK's AT&T and Time Warner Merger
A merger between AT&T and Time Warner has been approved this afternoon. The decision was made by U.S. District Court Judge Richard Leon. Ther merger, which had been opposed by the Trump administration, will join together two huge media corporations. AT&T will pu...

2018 Tony Award Winners Complete List
The 72nd Annual Tony Awards took place last night at the Radio City Music Hall in New York. The awards aired on CBS and were hosted by Sara Bareilles and Josh Groban. Below is the complete list of winners, with Harry Potter and the Cursed Child, Parts One and Two and Th...

Game of Thrones Prequel Coming to HBO
HBO has decided to greenlight a Game of Thrones prequel. The series will hail from writer Jane Goldman (Kick-Ass, Kingsman) and Game of Thrones author/co-executive producer George R.R. Martin.The series will be based on the story written by the pair and will be set thousands...

Anthony Bourdain Dies at 61
Anthony Bourdain, the host of CNN's Parts Unknown, has died. He was 61.Bourdain was found dead in his hotel room in Strasbourg France, where he had been filming for his series. The death has been confirmed as a suicide.CNN released a statement saying, "It is with ex...

Bill & Ted Face the Music to Begin Production January 2019
Bill & Ted Face the Music, the third film in the Bill & Ted franchise, is slated to begin production on January 10th 2019 according to reports.Original Bill & Ted creators Chris Matheson and Ed Solomon penned the script, which will be directed by Dean Parisot.In...
SPONSORED LINKS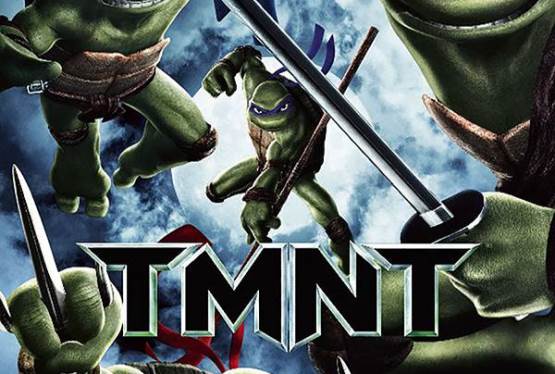 TMNT
WAS: $12.99
NOW: $4.99