Entertainment News Archive
Entertainment News Before 5/3/2019

American Horror Story Renewed for Seasons 8 and 9
It has been announced that American Horror Story, the hit FX series, will be renewed for an eight and ninth season. FX Networks CEO John Landgraf said, "American Horror Story launched the modern limited series revolution and - as evidenced by the most recent insta...

Apple To Launch Original Television Show By The End of 2017
Apple has announced that they will be launching their own TV original that will be comparable to Westworld and Stranger Things, by the end of 2017. While Apple has always been a means to obtain television shows and movies released by other networks and studios, this will be...

In 'A Series of Unfortunate Events' Neil Patrick Harris Will G...
Netflix is really taking the television industry by storm with its original series airing in 4K UHD resolution. In 2016, Netflix aired over 600 hours of original context and we are hoping that 2017 will exceed that number.One of the nine confirmed originals is Lemony S...

Woody Harrelson Joins Cast of Han Solo Film
Woody Harrelson, who has starred in many different genres of film, playing many different characters, will now be taking another new step - he will be joining the Star Wars franchise in the upcoming Han Solo film.Directors Phil Lord and Christopher Miller said, "We coul...

Lionsgate to Release Original Ghost in the Shell in Theatres
Scarlett Johansson will be starring in the upcoming live-action version of Ghost in the Shell, and now you can get ready for the release by watching the original.Lionsgate will be releasing the original 1995 anime film to 110 theaters on February 7 and 8 with both the origin...

The Man in the High Castle Renewed for Third Season
"The Man in the High Castle", the hit drama series released by Amazon, has been renewed for a third season. The Emmy Award winning series will be directed and executive produced by Eric Overmyer (Treme, Bosch, The Affair), and is available exclusively on Amazon Pri...

2017 To Bring Oz and the Emerald City to Television
New Year 2017 will bring more than just the ball falling in New York, but also some new shows to look forward to. NBC has had a hit year so far and they promise 2017 to be no different with a new fantasy show entitled "Emerald City".Emerald City...
Doctor Who Christmas Special Keeps Christmas Going With a Litt...
Doctor Who has made its mark on television by airing a Christmas special every December 25 in the evening. Since 1965, every year that the series airs, it's a timeless tradition for both young and old. This year marks the second year in a row that Fathom events has...

Carrie Fisher, the Beloved Princess Leia, Dies at 60
Carrie Fisher, known best to most for her iconic role as Princess Leia in the Star Wars franchise, has died. She was 60.Fisher was on a flight heading to Los Angeles on December 23 and suffered a heart attack while aboard. Emergency responders were on the ground when t...

Planet Hulk to be Featured in Thor: Ragnarok
Some exciting news for all you Hulk fans out there - the Plant Hulk storyline will be incorporated into the upcoming Thor: Ragnarok film. We knew that mark Mark Ruffalo would be returning to the Thor franchise, but now it has been confirmed that we will be visiting Sakaar (P...
SPONSORED LINKS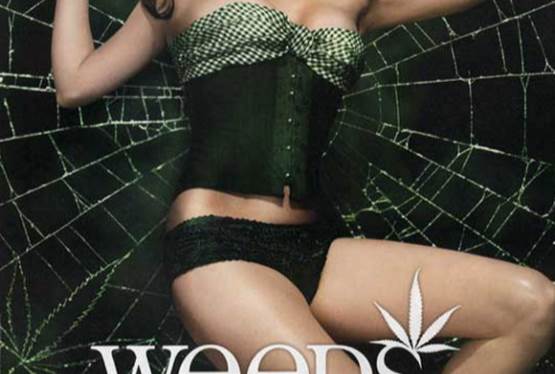 Weeds
WAS: $23.99
NOW: $9.99