Bill & Ted's Excellent Adventure (1989)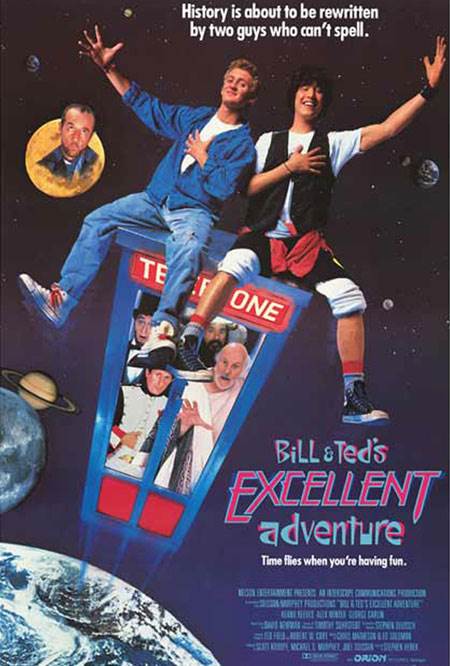 | | |
| --- | --- |
| Director: | |
| Writers: | |
| Cast: | |
| Released: | Friday, February 17, 1989 |
| Length: | 90 minutes |
| Studio: | Orion Pictures |
| Genre: | Comedy |
| Rating: | Some material may not be suitable for children. |
Bill & Ted's Excellent Adventure Synopsis
Bill (Alex Winter) and Ted (Keanu Reeves) have spent so much time forming their rock band that they're flunking history. Ted's dad threatens to send him to military school if he doesn't pass. Luckily, Rufus (George Carlin), a guardian angel from the future, has a time-traveling phone booth to take them into the past to learn about the world. Their journey through time turns out to be a blast…but will they learn enough to pass their class and keep their rock band together?

Purchase DVD/Blu-ray/4K UHD physical copy of Bill & Ted's Excellent Adventure today at Amazon.com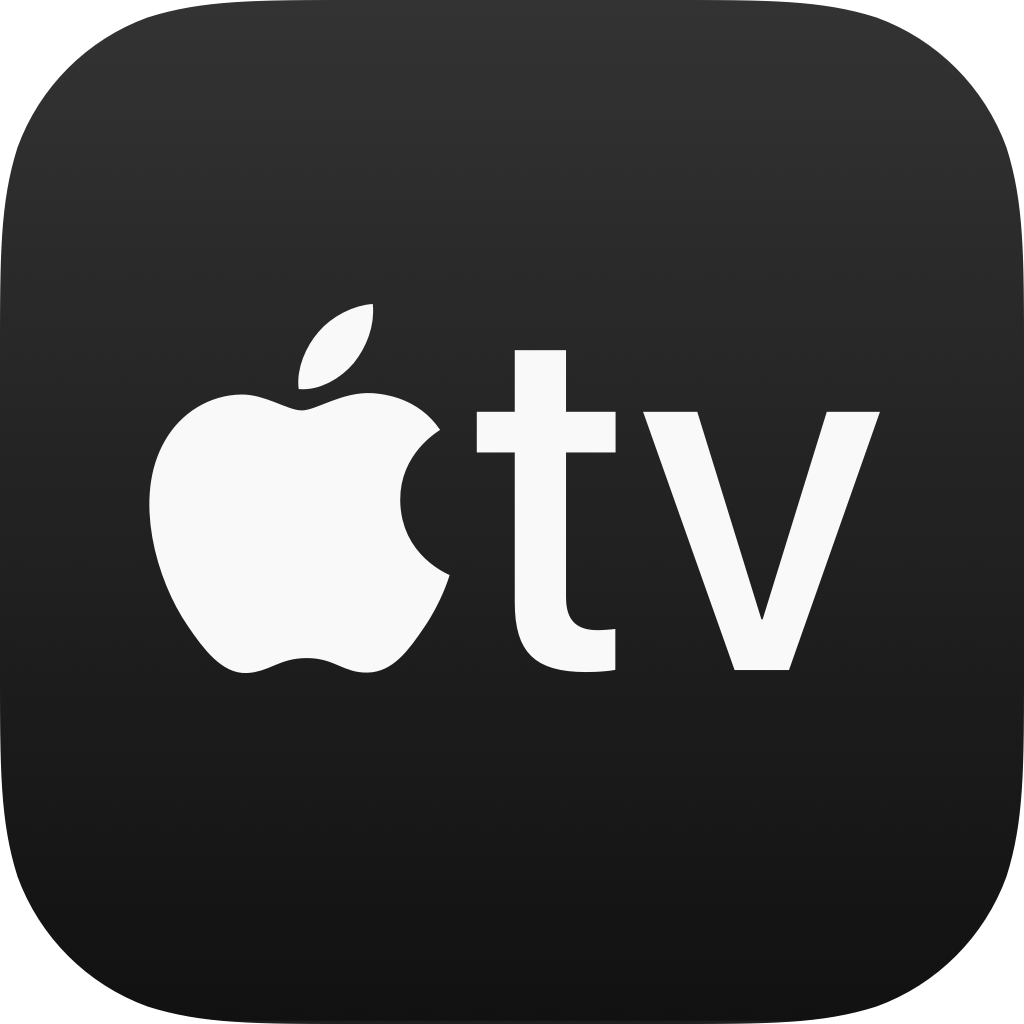 Stream Bill & Ted's Excellent Adventure in Digital HD/4K from the AppleTV store.
Listen to the Bill & Ted's Excellent Adventure soundtrack on Apple Music.
Bill & Ted's Excellent Adventure images are © Orion Pictures. All Rights Reserved.
Bill and Ted Face the Music to Be Released Both in Cinemas and O...
7/23/2020 2:53 PM EST
Due to the ongoing COVID-19 pandemic, many studios have had to face some unprecedented decisions (just like many others). In light of the issues that are still arising, Orion has decided to release "Bill & Ted Face the Music" in both cinemas as well as on-demand. The release date for both will be on September 1.While a theatrical release would normally be the big earner, these days things are quit...
More>>
Fans Can Party On With Bill and Ted for the Upcoming Face the Mu...
5/15/2020 10:53 AM EST
The producers of "Bill & Ted Face the Music" would like to invite you to take part in their film!Fans can head over to partyonwithbillandted.com , listen to the music demo, and create their very own video that would be featured in the film. Get creative with it and have the whole family join in! After creating your masterpiece, send it in by May 20.To get in on this most excellent opportunity, hea...
More>>
Bill & Ted Face the Music to Begin Production January 2019
6/7/2018 2:08 PM EST
Bill & Ted Face the Music, the third film in the Bill & Ted franchise, is slated to begin production on January 10th 2019 according to reports.Original Bill & Ted creators Chris Matheson and Ed Solomon penned the script, which will be directed by Dean Parisot.In the film, we will see the duo, now middle-aged and dealing with normal adult responsibilities, getting a visit from someone in the future...
More>>
Keanu Reeves and Alex Winter Confirmed to Reprise Roles for Bill...
5/8/2018 2:30 PM EST
The news that all Bill & Ted fans have been waiting to hear has finally come to fruition. It has been confirmed that Keanu Reeves and Alex Winter will be reprising their roles for a third film, Bill & Ted Face The Music."We couldn't be more excited to get the whole band back together again. Chris and Ed wrote an amazing script, and with Dean at the helm we've got a dream team!", said Reeves and Wi...
More>>
Bill & Ted's Reaper, William Sadler, Looking Forward to Face the...
2/19/2018 5:34 PM EST
Bill & Ted creator and writer Chris Matheson gave an interview recently and discussed where they are at with the third film in the franchise, Bill & Ted Face the Music. It appears that not only are fans excited about this prospect but actors from the franchise are as well.William Sadler, who played the Grim Reaper in Bill & Ted's Bogus Journey, took to Twitter to comment about the interview, sayin...
More>>
Bill & Ted 3 Script Confirmed by Keanu Reeves
10/6/2017 3:03 PM EST
While attending New York Comic-Con to promote the upcoming film "Replicas", Keanu Reeves confirmed that they are plugging away trying to get the next installment of "Bill & Ted 3" made."It's called Bill & Ted Face the Music. We're just trying to get it made," Reeves said. "Show business is tough. It's a cautionary tale." He also said that the film will feature the duo, who are now older and have f...
More>>
Bill & Ted's Third Adventure On Its Way!
3/6/2012 9:49 AM EST
The third "Bill & Ted" film is getting even closer to becoming a reality.  Both stars of the film, Alex Winter and Keanu Reeves, have confirmed that the script is done.Keanu was quoted as saying, "Yeah, we have a script. We're trying to put it together. It's a good script too." Meanwhile, Alex took to his twitter account to talk about it. " Script done? Check. -We love it? Check. -Green light? Wor...
More>>
Bill & Ted's Excellent Adventure Blu-ray Review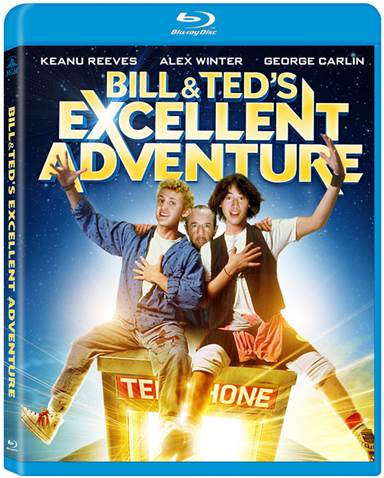 An instant classic back in the day, Bill & Ted's Excellent Adventure comes to Blu-ray for the first time. The witty little film starring a young Keanu Reeves has marked his career as an odd ball high school kid who plays a mean air guitar. Today, the movie still has a following from curiosity seekers and rightly so. After all, you don't know far out comedy until you've seen Bill and Ted in their telephone booth time machine.

The plot centers on Bill Preston (Alex Winter) and Ted Logan (Keanu Reeves), two radical high school dudes that are forming a rock band called The Wyld Stallyns. Neglecting their homework to practice, they find themselves failing history. To pass they have to do a bodacious good job on their final presentation. With Ted's father threatening to send him to Military School he's desperate to come up with a plan. Suddenly they get a visit from an angel named Rufus (George Carlin) who offers them a time machine to the past. With their backs to the wall they take a chance moving back in time to interview the likes of Lincoln, Joan of Arc, Freud, Gengus Kahn and many more. When they get back to the future however, they find themselves biography short.

The amusingly dumb film challenges its audience to laugh at all the lingo and antics from the two wacky characters. Most of the interviews are so campy you'll find yourself wondering why you are watching the trite film, but that's the beauty of it all. Not much on CGI the story doesn't have a chance in today's market, and it shows in their silly special effects sequences. With a time traveling telephone booth for their major prop, you can tell it's on a soundstage in front of a green screen. You'll find yourself laughing at the production of the low budget film instead of the verbal content of "excellent adventure."

The film's only funny if you think the two stars are as goofy as they pretend to be. Both Reeves and Winter are perfect for the characters throwing out phrases that only teens from the 80's would think are cool. Much like Dumb and Dumber it's a never ending sight gag that true 'believers' will enjoy. If you like films that tend to be wacky, with no rhyme or reason, then Bill & Ted's Excellent Adventure should fill your cup with absurd laughter.

If Reeves and Winter could see into the future, I'm sure they wouldn't have taken the chance on the roles as it type cast the actors. With the successful Fast Times at Ridgemont High making Sean Penn a teen heartthrob, they probably felt they had nothing to lose. For Reeves he was able escape the stigma from the film and appears in over 60 titles including The Matrix, Speed and The Replacements. As for Winter he was not quite as lucky, getting only 12 gigs up to 2012 following the release of Bill & Ted.


The disc does have some fair bonus features that were originally on the DVD when it was released. If you did not purchase the DVD, then they'll have more entertainment value.

Bonus Features:
The Original Bill & Ted: In Conversation with Chris & Ed- features writers Chris Matheson and Ed Solomon talking about the film and their characters.
Air Guitar Tutorial with Bjorn Turoque & The Rockness Monster- A tutorial on playing an air guitar by some major players.
One Sweet and Sour Chinese Adventure To Go- A special treat, an episode from the TV animated Bill & Ted's Excellent Adventures series.
Radio Spots
Theatrical Trailer

The Video Quality has improved for the Blu-ray being remastered in High Definition. The movie spools out clear, clean with only a smidgeon of grain. Of course I would notice the grain as it's my job, but to the average Home Video viewer you'll probably never notice. If you already have the DVD of the film, you'll see a huge difference in the presentation between the two.

The Audio Quality has been ramped up to DTS-HD with no obstruction or noise interference. Every word of dialogue, special sound effects and music can be blasted from speaker systems that accept the Master Audio 5.1 sound.

FINAL ANALYSIS: A good collector's title and exceptional fun for those who grew up on the 80's. (C )

-- John Delia
For more reviews please visit our film/television review section.
SPONSORED LINKS