Wilfred (2011)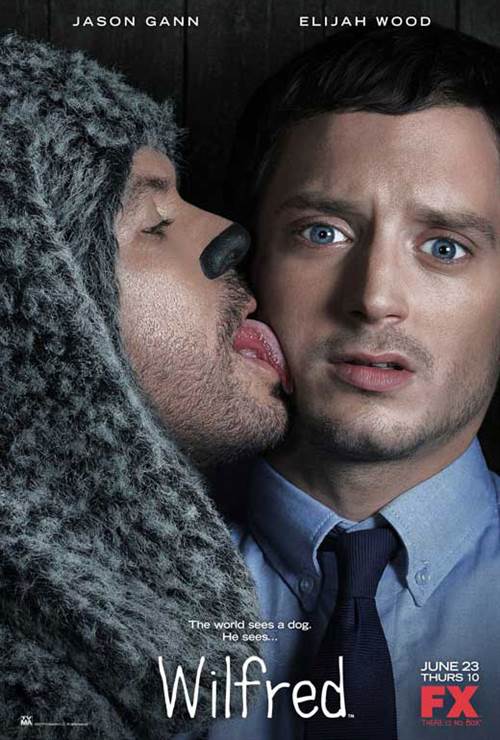 Share this:
| | |
| --- | --- |
| Created By: | |
| Cast: | |
| Air Date: | Thursday, June 23, 2011 |
| Studio: | 20th Century Fox |
| Genre: | Television |
| Rating: | This program is specifically designed to be viewed by adults and therefore may be unsuitable for children under 17. |
Synopsis
Wilfred is based on the critically acclaimed Australian series of the same title and was adapted for FX by David Zuckerman (Family Guy, American Dad, King of the Hill). Zuckerman also serves as executive producer along with Jason Gann, Rich Frank and Jeff Kwatinetz of Prospect Park, Randall Einhorn, and Joe Connor and Ken Connor of Renegade, producers of the Australian version of the series. Einhorn also serves as director. Wilfred is produced by FX Productions. The Australian version of Wilfred was written by Jason Gann and Adam Zwar, directed by Tony Rogers and produced by Jen Livingston.
Purchase DVD/Blu-ray/4K physical copy of Wilfred today at
Download Wilfred in Digital HD/4K from the iTunes store.
Wilfred images are © 20th Century Fox. All Rights Reserved.


Win A Copy of Wilfred Season Two
6/12/2013 3:05 PM EST
Elijah Wood and Jason Gann return for another fearlessly funny season of Wilfred...the story of a dog and his man. Season two finds Ryan making a fresh start with a real job and a new girlfriend. But with Wilfred's help, Ryan discovers he still has a lot to learn about life, including "squishy" viral videos and the on-going cuteness war between dogs and babies. The Season two Blu-ray and DVD boast...
More>>
Wilfred: The Complete First Season Blu-ray Review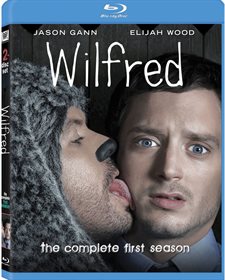 Series co-creator and co-star Jason Gann describes Wilfred as "Donnie Darko meets Russell Crowe on a bender." That gets you at least halfway there. The show, which is based on Gann's Australian TV comedy of the same name, revolves around the old imaginary friend/talking animal conceit of Mr. Ed and the Jimmy Stewart classic Harvey with some Family Guy thrown in for good measure. That last reference makes sense because Wilfred has been adapted for U.S. television by longtime Family Guy showrunner David Zuckerman, who finally gets to bring his former cartoon project's sense of absurdity into the live-action realm. Wilfred is one of the more ridiculous shows on TV, and that's not said in a negative way. This is a fully-baked stoner comedy that fits well in the FX channel's sitcom lineup—It's Always Sunny in Philadelphia, The League, Louie, and Archer—and while mind-altering assistance isn't required for the show's premise, Wilfred certainly encourages it.

The pilot episode is a good test for whether or not you'll like the series. Elijah Wood plays Ryan Newman, an unemployed ex-lawyer in suburban Los Angeles with a nice house, a nice car, and a miserable life. When the show opens, he's printing out the finally perfected fourth draft of his suicide note. He downs a handful of pills, chugs a bottle of NyQuil, goes to bed, and...well, nothing happens. He can't even fall asleep. The next morning, looking haggard but otherwise unharmed, Ryan answers the door and finds his cute next-door neighbor, Jenna (Fiona Gubelmann), who asks if he wouldn't mind watching her dog Wilfred for the day.

The thing is, Ryan doesn't see a dog—he sees a scruffy Australian man (Jason Gann) in a furry dog suit. Who stands upright. And talks. And smokes weed. Is Ryan dead and stuck in some sort of weird purgatory? Is he having a delayed hallucinatory trip from the pills, which he got from his overbearing sister, Kristin (Dorian Brown)? Neither, as it turns out. Worried about her brother, Kristin arrives and informs him that the pills were placebos—which is why he isn't dead—but the show never explains or even really hints at why Wilfred is a normal labrador retriever to everyone else but a foul-mouthed dog-man to Ryan. If you like your comedy firmly grounded in reality—or if you're already thinking wait, how does a dog light a joint or hold a bong?—this might be hard to swallow. Wilfred only asks its audience that we not question the premise, and in exchange the show delivers some odd mix of tragi-comedy that's dark, often dirty, and frequently hilarious.

At its core, Wilfred is a buddy show, where "man's best friend" is exactly that. The once-suicidal Ryan starts hanging out with his new canine pal, who's usually a horrible influence. The end of the pilot, for instance, involves Wilfred convincing Ryan to break into his obnoxious neighbor Spencer's (Ethan Suplee) house, steal the guy's pot plants, and, for the finale, take a dump in one of his shoes. Ryan has a season-long unrequited crush on Jenna, and in another episode, Wilfred goads him into sabotaging her relationship with her dumb-jock boyfriend. Wilfred wants to help Ryan get what he wants, except when that conflicts with what Wilfred wants.

He's all id, pleasure-seeking with no thought of consequences. After all, he is a dog—motivated by pure animal instinct—and a lot of the show's humor comes from showing Wilfred doing what dogs naturally do. Piss everywhere. Sniff genitals. Chase motorcycles. Hump stuffed animals. (In this case, a "semen-encrusted" teddy named "Bear," who, over the course of the season, gets stuffed in every position imaginable.) But since he appears in human form, and also does human stuff—smoking and drinking and eating junk food—he's basically the ultimate hedonist. At the risk of getting freud-ian Wilfred is a manifestation of Ryan's subconscious, driving him to do what he otherwise might not, good or bad. It's a set-up that could get old quick, but the writing is quite sharp, with Ryan as the straight man, perpetually one step behind Wilfred and his manic schemes.

Elijah Wood and Jason Gann have a great on-screen chemistry, which is obviously important since they're together in practically every scene. And initially it seems Fiona Gubelmann's Jenna feels oddly underdeveloped as a character, the storylines in the second half of the season feature her much more prominently. What is equally surprising is the number of excellent surprise cameos, from Mary Steenburgen as Ryan's kooky mom and Rashida Jones as a cynical hospice employee, to The Office's Ed Helms as the perverted owner of a doggy daycare.

Each of the thirteen episodes is titled after its central theme—Trust, Acceptance, Respect, etc.—and the overarching narrative of the season gradually charts Ryan's psychological progression from a suicidal man-child loner with emotional baggage galore to a modestly well- adjusted adult. But this is still a guy who smokes weed with a talking dog, so there is still plenty of room for growth in season two, which premiers on June 21st.

Wilfred is shot entirely with a Canon 7D, something this reviewer is unfamiliar with but is available to buy off the shelf for about 1,500 bucks. Of course, there are the occasional quirks that you get with lots of low-cost digital cinematography but the issues are so infrequent and fleeting that you barely notice them. Each episode of Wilfred features Master Audio 5.1 surround track with rather spartan, uninvolving mixes that do what they need to do and not much more. As for the extras, here's a look-see: Wildfred at Comic-Con 2011: An excerpt of the show's Comic-Con panel, featuring all the key cast members.
Deleted Scenes, Wilfred and Bear: A Love Affair, A montage of Wilfred "stuffing" his bear.
Maryjane Mashup: Amontage of all the weed-smoking scenes. Fox Movie Channel Presents: Life After Film School with Jason Gann: Gann, executive producer and star of the show, answers questions from three film school students.

There's nothing quite like this show on television right now. The show's crass black humor won't appeal to everyone, but if you're into absurdly over-the-top comedies like It's Always Sunny in Philadelphia, Wilfred is definitely worth checking out.
Read More Wilfred Reviews
For more reviews please visit our film/television review section.
SPONSORED LINKS