A Walk Among the Tombstones (2014)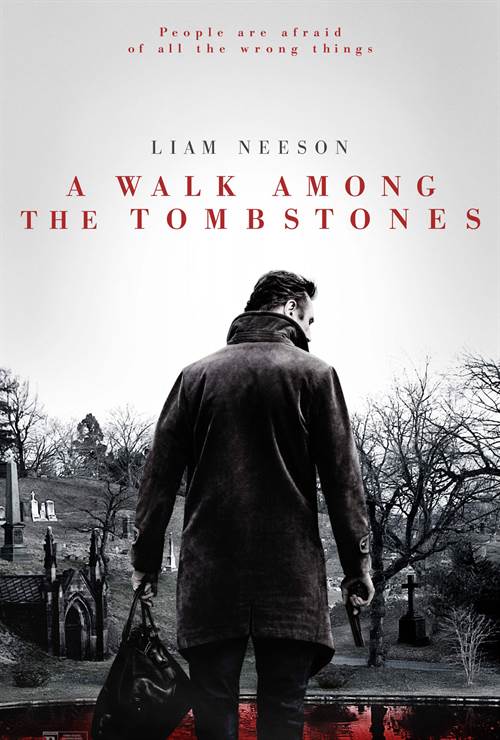 | | |
| --- | --- |
| Director: | |
| Cast: | |
| Released: | Friday, September 19, 2014 |
| Length: | 113 minutes |
| Studio: | Universal Pictures |
| Genre: | Drama |
| Rating: | Under 17 requires accompanying parent or adult guardian. |
A Walk Among the Tombstones Synopsis
Based on Lawrence Block's bestselling series of mystery novels, A Walk Among the Tombstones stars Liam Neeson as Matt Scudder, an ex-NYPD cop who now works as an unlicensed private investigator operating just outside the law. When Scudder reluctantly agrees to help a heroin trafficker (Dan Stevens) hunt down the men who kidnapped and then brutally murdered his wife, the PI learns that this is not the first time these men have committed this sort of twisted crime…nor will it be the last. Blurring the lines between right and wrong, Scudder races to track the deviants through the backstreets of New York City before they kill again.

Purchase DVD/Blu-ray/4K UHD physical copy of A Walk Among the Tombstones today at Amazon.com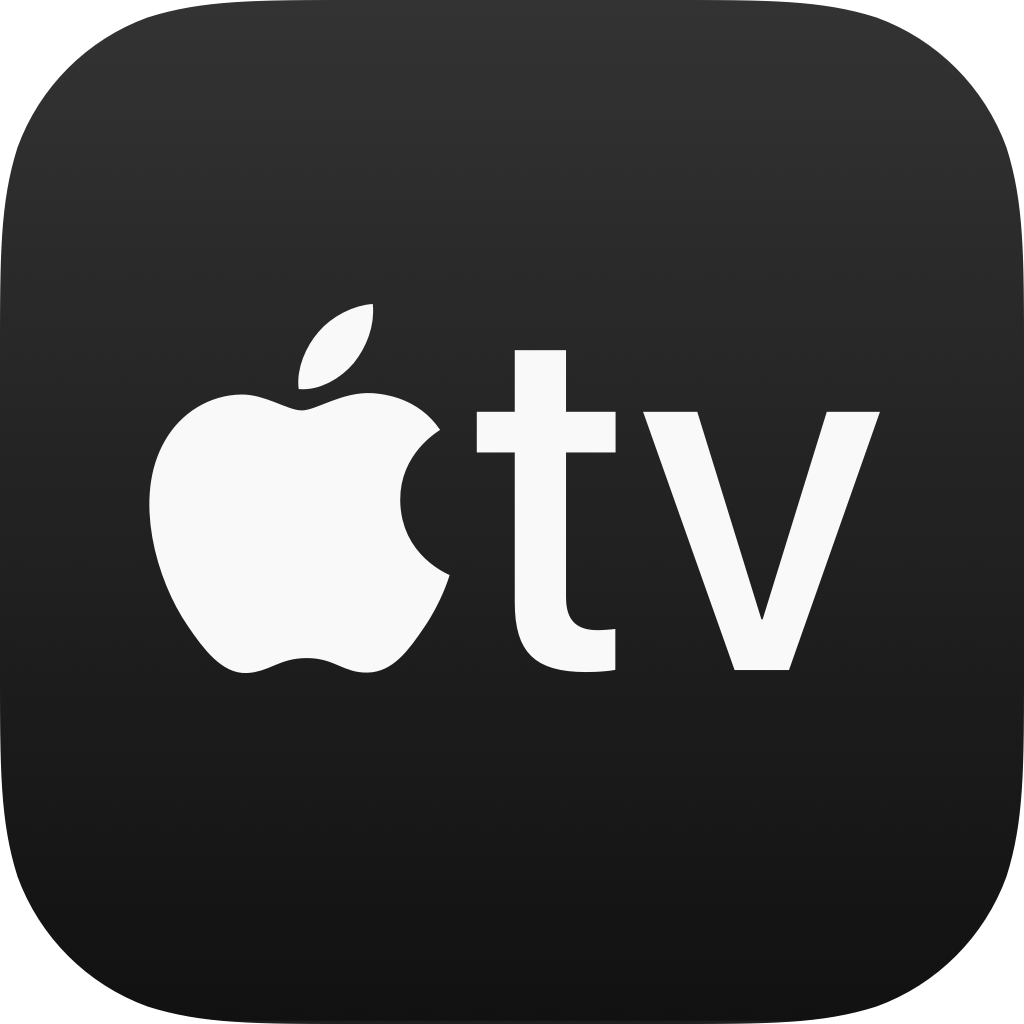 Stream A Walk Among the Tombstones in Digital HD/4K from the AppleTV store.
A Walk Among the Tombstones images are © Universal Pictures. All Rights Reserved.
A Walk Among the Tombstones Blu-ray Review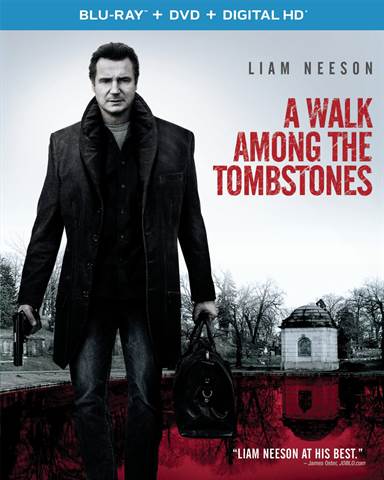 I'm always fascinated by what motivates people, especially serial killers, to do the depraved things they do. Unfortunately for me, "A Walk Among the Tombstones" doesn't delve that deeply into the Psyches of the duo killing and chopping up the women who are loved by drug dealers in NY. Instead it tells the story of Matt Scudder, played by Liam Neeson (Taken, Non-stop), a former NY police officer and recovering alcoholic, who left the force and is now working as an unlicensed private investigator.

When Scudder is asked by Danny Ortiz (Maurice Compte; Sabotage) to find the two men who killed his wife, Scudder immediately suspects there is more to the story. It takes Scudder less than a minute to realize Ortiz is a drug dealer who was targeted for his money. Following the trail of the horrific way in which Ortiz's wife was killed Scudder finds other, similar murders in the past few years and discovers he is looking for serial killers stalking drug traffickers with large amounts of readily available cash that can be used to pay a ransom. When the next victim is the daughter of a drug dealing associate of Ortiz, Scudder devices a plan to get the girl back and stop these guys for good.

Neeson is excellent as always as the former cop who drank too much after the job "damaged" him and has now, several years later, managed to keep his demon at bay while never fully conquering them. He plays a standoffish guy who doesn't necessarily like or trust people and keeps them at arm's length as if he is fearful they will discover his "secret". The problem with this character is that we have seen it before from Neeson and it feels as if he is starting to become "typecast". While he does it well, it would be nice to see him play a different kind of role once in a while.

The supporting cast is strong and David Harbour (The Newsroom) as Ray and Adam David Thompson (All Wifed Out) as Albert, lend and air to the killers that is chilling and disturbing. Newcomer Astro (Earth To Echo) does a terrific job as TJ; an intelligent, street-wise teenager who, despite Scudder's best efforts, becomes a sort of protégé to the ex-cop. TJ brings a bit of humor to an otherwise dark movie and Astro plays the role with equal parts sensitivity, venerability and "spunk".

The screenplay written by the film's Director, Scott Frank (Minority Report, Wolverine) is one the problems with the film. Anytime a novel, in this case written by Lawrence Block, is adapted for the screen, vital pieces are omitted for brevity's sake. "A Walk Among the Tombstones" suffers this fate as I felt some of the plot and character development were left out. I would have like to have learned more about Scudder's, TJ's, Ray's and Albert's pasts and how they helped shaped the people they are in the film and, as I mentioned already, I would have loved to get a peek inside Ray's and Albert's minds to try and discover why they didn't merely kill their victims but felt the need to terrorize them first.

Universal's video transfer of "A Walk Among the Tombstones" is very good. The black levels are decent and the color palette is the same as was when it was shown during the theatrical run. However, there is some artifacting and digital noise that rears its ugly head sometimes

If you are looking for an action film audio track in "A Walk Among the Tombstones" you will be disappointed. The DTS-HD Master Audio 5.1 audio is extremely front-ended which provides clear dialogue however mutes the guns shots during the film's minimal action scenes.

As with most Blu-ray releases these days "A Walk Among the Tombstones" has very little in the way of special features. Two small fluff featurettes are included on the disc that total 18 minutes in length and are not even worth wasting time watching. I am not sure if the studios think audiences no longer care about special features or they are just lazy. Either way it is a big disappointment.

Despite the need for more background, the story was unique and interesting and Frank certainly made the most of every scene helping to build the suspense and drama along the way. More than just a "scary film", "A Walk Among the Tombstones" makes you think, and to a certain extent, feel bad for the drug dealers whose loved ones have been taken from them and brutally murdered for the sake of money and a warped "thrill". The almost two hour running time is well spent and worth sitting through and a purchase.

[Some excerpts from this review are from the 2014 theatrical review of A Walk Among the Tombstones]
Read More A Walk Among the Tombstones Reviews
For more reviews please visit our film/television review section.
SPONSORED LINKS