Rings (2017)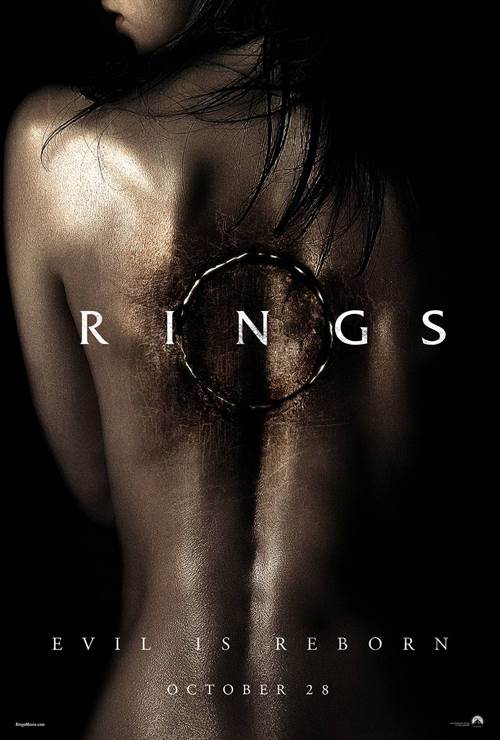 Share this:
| | |
| --- | --- |
| Director: | |
| Writers: | |
| Cast: | |
| Released: | Friday, February 3, 2017 |
| Length: | 102 minutes |
| Studio: | Paramount Pictures |
| Genre: | Horror |
| Rating: | Some material may be inappropriate for children under 13. |
Synopsis
A new chapter in the beloved RING horror franchise. A young woman becomes worried about her boyfriend when he explores a dark subculture surrounding a mysterious videotape said to kill the watcher seven days after he has viewed it. She sacrifices herself to save her boyfriend and in doing so makes a horrifying discovery: there is a "movie within the movie" that no one has ever seen before…

Purchase DVD/Blu-ray/4K UHD physical copy of Rings today at Amazon.com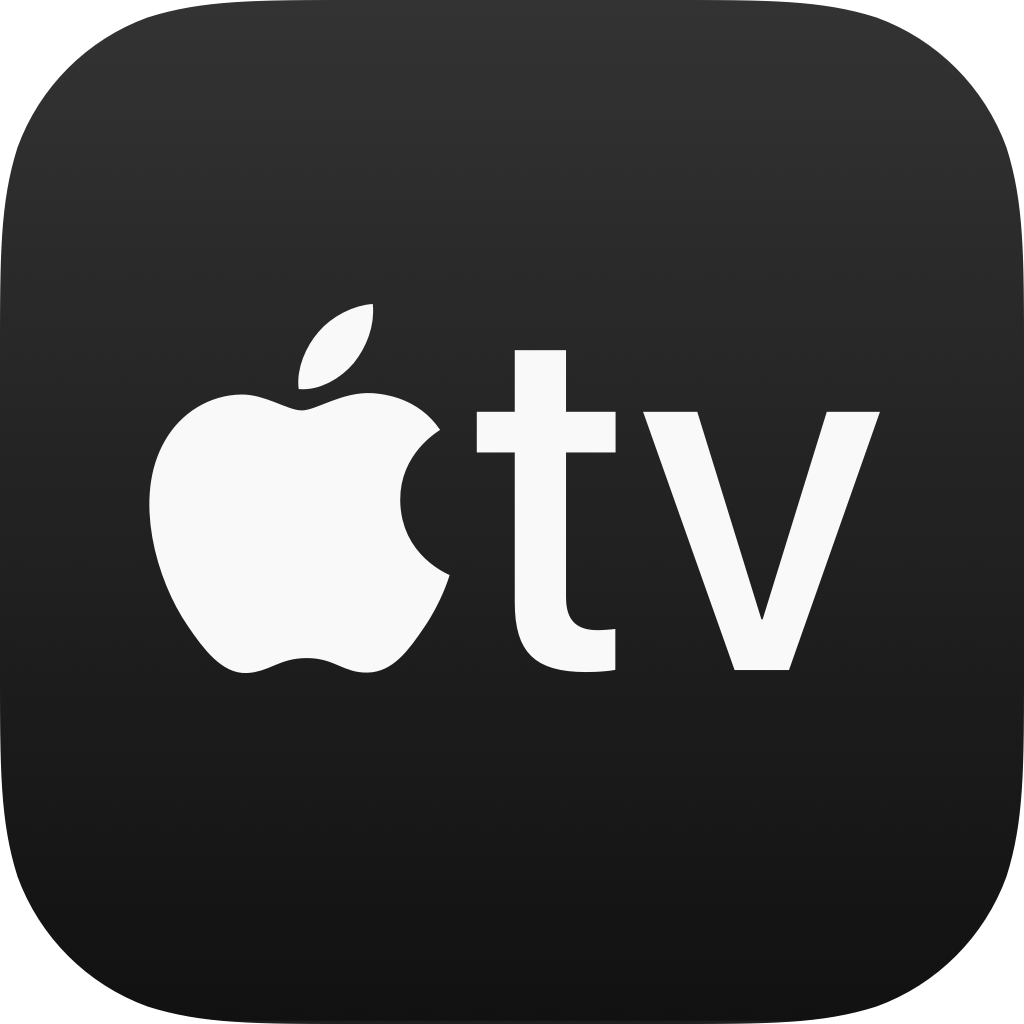 Download Rings in Digital HD/4K from the iTunes store.
Rings images are © Paramount Pictures. All Rights Reserved.
Rings Theatrical Review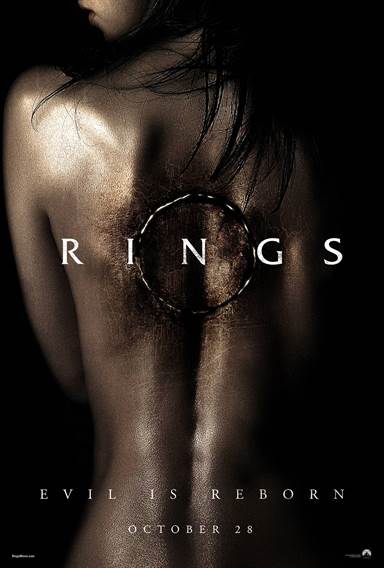 It had been a long while since I'd seen a horror flick. I loved them as a kid, but somewhere along the way viewing them just trailed off. So, when the opportunity presented itself to view the latest chapter in the RING franchise, I wasn't so sure how I felt about seeing it. Then, I discovered that it had been directed by F. Javier Gutierrez. Best known for his 2008 "catastrophe" film Before the Fall (originally, 3 Dias) that expands beyond the visual horrors, examining the breakdown of society and the nature of humanity. I was intrigued, but wondered how he would bring his signature to an established horror franchise.

As the film begins to roll, it feels like your typical horror movie, down to the cliche young couple (yawn!). Roles are swapped as Holt (Alex Roe; The 5th Wave) bats his eyes telling Julia (Matilda Lutz; Summertime) about the legend of Orpheus, and how his undying love literally takes him to hell. Meanwhile, she laughs off his sappy "9th grade lit" reference. (That's right. You know where this is going... this reference will mean something later.) Hell (no pun... really), even the early scenes and how they're shot have that basic classic horror flick feel. Then, along comes Gabriel (Johnny Galecki; The Big Bang Theory) with one final "vintage" viewing of the tape, and the quest to make a huge scientific breakthrough begins.

Cut forward a few weeks in the lives of these characters, This is where the fundamentals are drawn out for the franchise fledglings: 1- someone watches a disturbing, seemingly disjointed video; 2- phone rings; 3-viewer of said video answers phone; 4-creepy voice on the other end announces that said viewer now has seven days. Oh, okay. Now, I'm wondering how the proverbial equine aggression will play out. Sure, there's the technology thing, but…

Well, the technology brings new breadth and depth. On a very basic, physical level, technology allows for greater ease, speed and disbursement of the video. It is now far easier to spread the curse. This is, also, one of the many parallels we see made with our society today; the ubiquity and eternalness of viral videos. Our inquisitive nature and voyeuristic tendencies have manifested a zombie-esque compulsion to devour any and all snippets shared with us by strangers and friends alike. Screenplay writers David Loucka, Jacob Estes and Akiva Goldsman merely tap into the technological and moral aspects to be explored. It would be interesting to see that developed further in a future chapter.
Remember that whole Orpheus and role reversal thing? At this point, we are fully aware that Julia's going to be the badass in this movie. She'll be the one going off to Hades to bring back her man from the other side. Now, we also see a shift in Julia's righteousness; her morality is transformed when facing mortality. Director F. Javier Gutierrez toys with the viewer, building suspense in every scene. He grinds the rail, intertwining traditional elements of horror and suspense with technological advancements (in filmmaking and within the story) while leveraging the expansive psychological intricacies of the characters and audience alike.

Sure, there are some shortcomings. There are events of a physical nature within the film that could be plausible, but lack sincerity in the details. Just one, to avoid spoilers, has Julia about to break a window in a realistic manner. She is on the other side of that window with such haste and nary a kick or concern for remaining shards (or the height of the window... did she leap?). Petty, perhaps; but, it stuck with me.

Whether new to or familiar with The Ring franchise, the added backstory further enriches the experience. When Julia discovers a film within the film, she embarks on a quest to unravel the mystery of the curse and bring it to an end. We join Julia on her journey of discovery learning all about Samara and Evelyn and… (no spoilers here). Well, except for the knowledge that the story continues to meander in new directions.

Although he does not appear extensively throughout the film, Vincent D'Onofrio as Burke makes a profound appearance. With Burke, D'Onofrio takes his usual serene composure and injects it with an unsettling intensity. His patience with timing heightens the suspense.

Tune-in and dig deeper. Notice the layered subtleties amidst the obvious. You might notice that this is not just another flawed horror flick, but the beginning of a suspenseful new era for the genre.

Grade: B


For more reviews please visit our film/television review section.
Join FlickDirect correspondent Judy Raymer, as she does a rare, special edition, Spanish speaking in...

A new chapter in the beloved RING horror franchise. A young woman becomes worried about her boyfrien...
SPONSORED LINKS