Split (2017)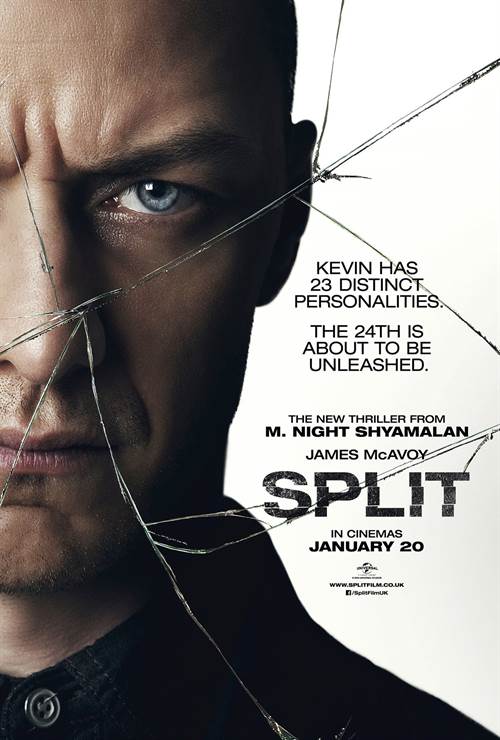 Share this:
| | |
| --- | --- |
| Director: | |
| Writers: | |
| Cast: | |
| Released: | Friday, January 20, 2017 |
| Length: | 117 minutes |
| Studio: | Universal Pictures |
| Genre: | Drama |
| Rating: | Some material may be inappropriate for children under 13. |
Synopsis
Writer/director/producer M. Night Shyamalan returns to the captivating grip of The Sixth Sense, Unbreakable and Signs with Split, an original thriller that delves into the mysterious recesses of one man's fractured, gifted mind. Following last year's breakout hit The Visit, Shyamalan reunites with producer Jason Blum (The Purge and Insidious series, The Gift) for the film.

While the mental divisions of those with dissociative identity disorder have long fascinated and eluded science, it is believed that some can also manifest unique physical attributes for each personality, a cognitive and physiological prism within a single being.

Though Kevin (James McAvoy) has evidenced 23 personalities to his trusted psychiatrist, Dr. Fletcher (Betty Buckley), there remains one still submerged who is set to materialize and dominate all the others. Compelled to abduct three teenage girls led by the willful, observant Casey (Anya Taylor-Joy, The Witch), Kevin reaches a war for survival among all of those contained within him—as well as everyone around him—as the walls between his compartments shatter apart.

Purchase DVD/Blu-ray/4K UHD physical copy of Split today at Amazon.com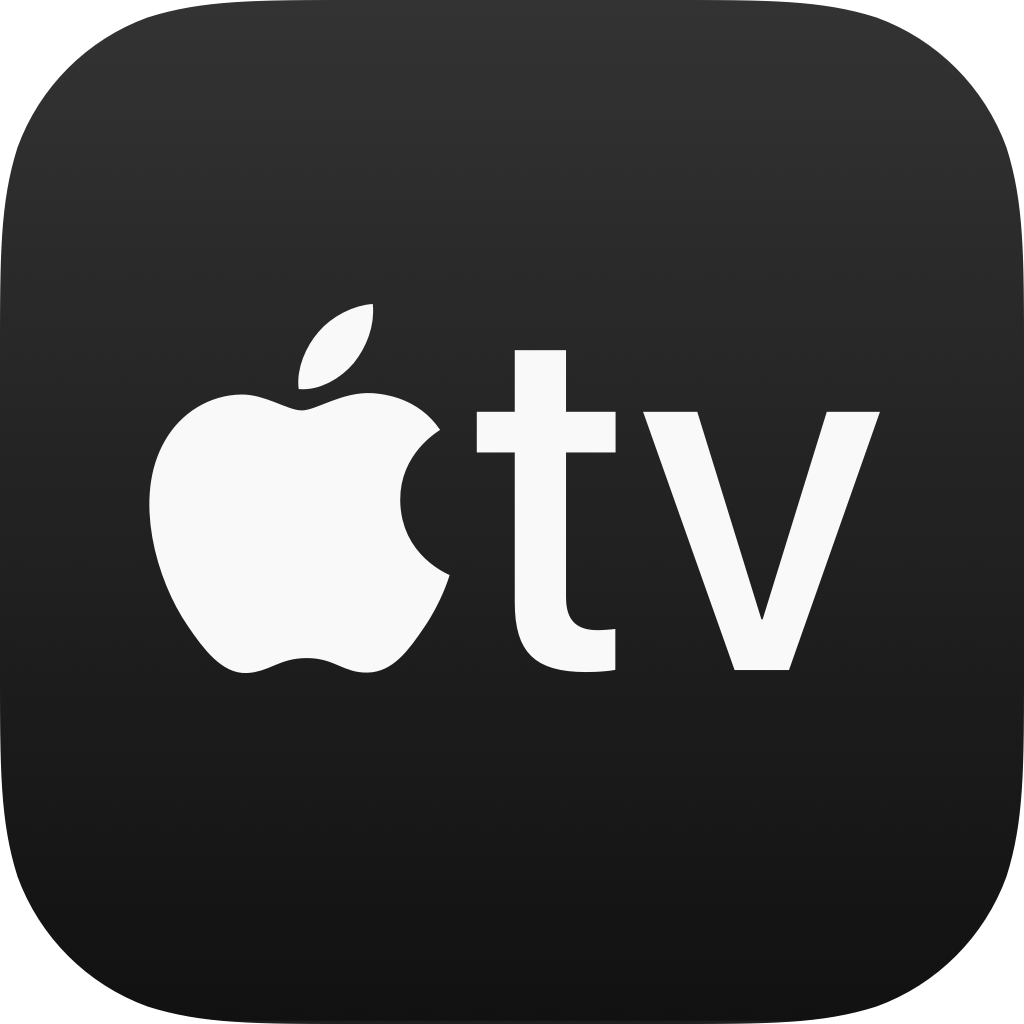 Download Split in Digital HD/4K from the iTunes store.
Split images are © Universal Pictures. All Rights Reserved.
Win a Blu-ray Copy of Split From FlickDirect and Universal Pictures
4/17/2017 12:24 PM EST
M. Night Shyamalan is known for intense, psychological thrillers.  He blew our minds with The Sixth Sense and Unbreakable and this winter's Split was more of the same storytelling we love to see from him.  Anyone who is a fan of the film and plans to own it on Blu-ray, DVD and Digital HD will be excited about this contest. Universal Pictures along with FlickDirect are giving one lucky winner a cop...
More>>
M. Night Shyamalan Tweets About Upcoming Split Sequel
2/6/2017 2:48 PM EST
Director M. Night Shyamalan took to Twitter over the weekend to talk about a sequel for his latest successful film, Split.  "I have an 11 page outline for my next film in my bag. I can't tell you what it is, but If you've seen #Split…" tweeted Shyamalan.Split, which has earned $98.7 million so far in the US, is about a man who has 23 personalities. Shyamalan said that Split is the second in a tril...
More>>
Split Theatrical Review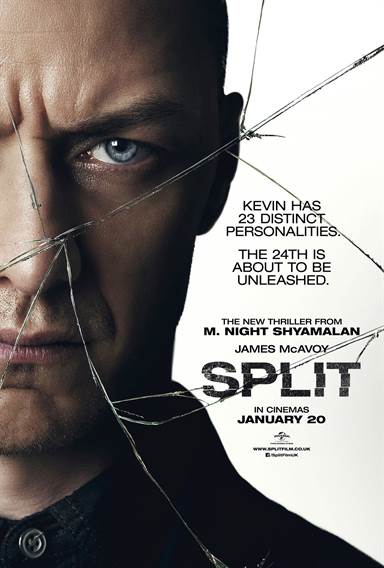 Dissociative identity disorder, sometimes referred to as multiple personality disorder, is described as a mental disorder in which an individual has at least two distinct and dissociated identities and includes lapses in memory unaccounted for by other means such as substance abuse or seizures. It is a very controversial subject and diagnosis and is generally difficult to understand by laypeople. It can be scary and confusing for not only the person who suffers from it but also the people around them. Now imagine taking that concept and turning it into a suspenseful and thrilling major motion picture.
Split is the latest feature from famed writer/director M. Night Shyamalan (The Sixth Sense) and it tells the tale of Kevin Wendell Crumb (James McAvoy; X-Men: Apocalypse), a disturbed man with 24 distinct personalities. Abused as a child, he created these facets of himself to protect the little boy within. Some of the personalities are nice and friendly, while others are more sinister and destructive. Leading this "altered" life, no one is aware of his different sides other than his longtime therapist, Dr. Karen Fletcher (Betty Buckley; Eight is Enough).
In anticipation of the 24th personality to emerge, Kevin kidnaps three teenage girls to use as "sacrifices" to "the beast". Claire (Haley Lu Richardson; Edge of Seventeen) and Marcia (Jessica Sula; Love and Marriage) are two typical, somewhat shallow teenage girls who Kevin believes deserves to die but in Casey (Anya Taylor-Joy; The Witch), he finds a kindred spirit and she is aware there is something very different about Kevin. The three must find a way to reach Kevin and escape from the underground rooms where they are being held before it is too late.
Shyamalan journeys back to his glory days with this new script and film. Split is intricate, provocative, unusual, thrilling and disturbing all at the same time and Shyamalan keeps us in that suspenseful mode throughout the film, which only adds to heighten our angst. He has definitely stepped up his game from 2015's lackluster movie, The Visit. His use of long, dark hallways are metaphoric of Kevin's mind and the light airy feel of Dr. Fletcher's office offers him and the audience comfort and solace during turmoil.
McAvoy is masterful in his role as he takes on nine different characters all rolled into one heaping mess of a human being. Watching him seamlessly transition between a young boy, an OCD maintenance worker, a seemingly harmless, yet devious, older woman and an up and coming fashion designer is a spectacular treat. His tortured portrayal of Kevin and his "horde" couldn't have been pulled off by many, but he proves to be a versatile actor in this role and it is certainly something worth seeing.
Buckley is a breath of fresh air from some of the other older actresses we have seen of late and was well cast as Kevin's therapist. Thinking of other ladies who could have taken on this character, I feel she manages to blend intelligence, prodding, and tenderness that another might not have been able to portray as well. Occasionally, I wondered if she was having a hard time remembering her lines or simply playing the character as introspective and analytical at times but, regardless, she does it well. Taylor-Joy reminds us why she is up and coming in Hollywood and between this role and her character in The Witch, she shines and stands out among a group of terrific actresses. Her interactions with McAvoy are excellent and they play well off one another in an excellent casting move.
With Split, Shyamalan reminds us what was so appealing about his 1996 success, The Sixth Sense, and makes us feel he is once again on a creative upswing. He also gives us a nugget at the end of the film to remind us of another of his better works (which I won't spoil) and possibly teases a sequel (which I wouldn't recommend, frankly). Other than being a little too long, there is a lot that is appealing about Split. If you want to be on the edge of your seat for most of the movie, I recommend this feature.
Grade: B+
Read More Split Reviews
For more reviews please visit our film/television review section.
Kevin: The broken are the more evolved.
SPONSORED LINKS