Cirque du Freak: The Vampire's Assistant (2009)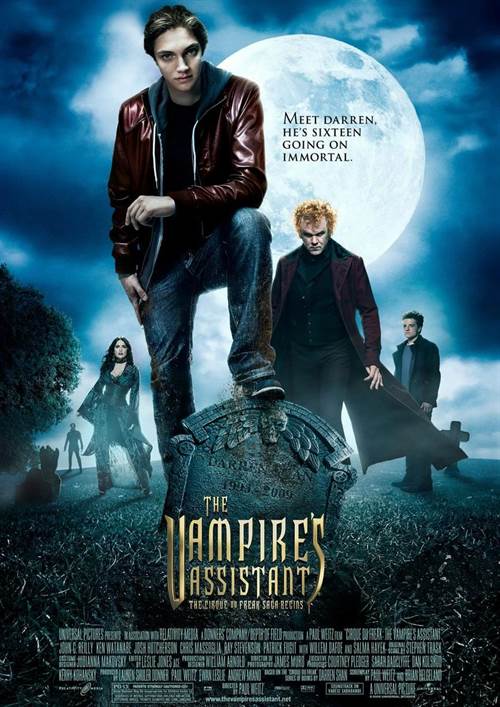 | | |
| --- | --- |
| Director: | |
| Cast: | |
| Released: | Friday, October 23, 2009 |
| Length: | 108 minutes |
| Studio: | Universal Pictures |
| Genre: | Sci-Fi/Fantasy |
| Rating: | Some material may be inappropriate for children under 13. |
Cirque du Freak: The Vampire's Assistant Synopsis
A young boy named Darren Shan meets a mysterious man at a freak show who turns out to be a Vampire. After a series of events Darren must leave his normal life and go on the road with the Cirque Du Freak and become a Vampire.

Purchase DVD/Blu-ray/4K UHD physical copy of Cirque du Freak: The Vampire's Assistant today at Amazon.com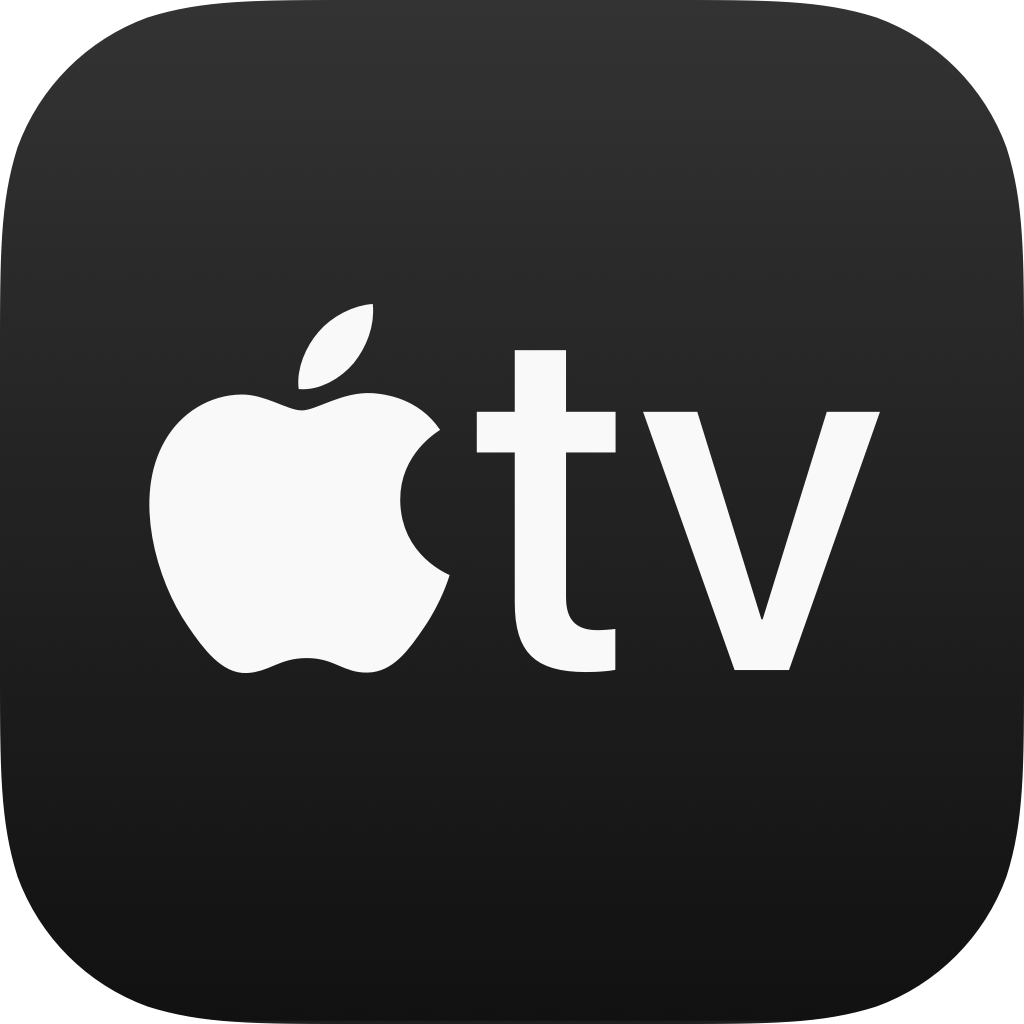 Stream Cirque du Freak: The Vampire's Assistant in Digital HD/4K from the AppleTV store.
Cirque du Freak: The Vampire's Assistant images are © Universal Pictures. All Rights Reserved.
Cirque du Freak: The Vampire's Assistant Theatrical Review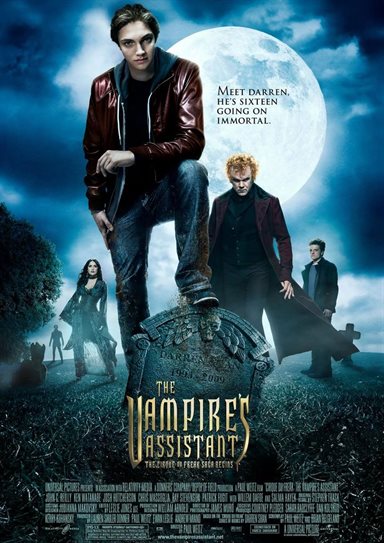 It's a difficult tightrope to walk doing a film adaptation of a book, especially if the book is well loved. On one hand, if you change the book's content too much, you run the risk of angering the fans who will turn on you for all the differences between the story in their heads and the one you've committed to film. On the other hand, if you don't alter the story enough so that a few hundred pages worth of information gets crammed properly into 90 minutes worth of movie, those who have not read the books will not understand what is going on or why things are happening and thus will not be able to follow the story thoroughly. I am sorry to say that "Cirque du Freak: The Vampire's Assistant", does not walk that tightrope very well and, by the third act, tumbles clumsily into the safety net below.
After the opening credits, which reminded me of a cross between the credits for Spiderman and the credits for Lemony Snicket, we are thrust into the world of Darren Shan (Chris Massoglia), a boy of utter perfection - all "A"s in school, never gets into trouble, respectful and honest, etc. His parents, however, still take the time to impress upon him that conformity is the key to happiness and to never ever be different. I suppose this belief is meant to come as an affront when he later becomes one of the "freaks" but he doesn't really react to his parent's words so we don't know if he cares all that much one way or the other. The only bad influence upon Darren is his best friend, Steve (John Hutcherson). We know Steve is Darren's best friend because Darren tells us so. If it weren't for that, I would never have believed it. Their relationship on screen was lacking in any chemistry – Steve is too aggressive and Darren far too passive - to come off as anything but a plot contrivance. What it feels like the screenwriters were doing, instead of building real characters, was setting up the final act. In fact, there were many places in the beginning of the film that they used short hand, sloppy methods to set us up for the big finale. The screenwriting is really about as lazy as the method they use to show that Larten Crepsley (John C. Reilly), a vampire, can move extremely fast. First, they show us Mr. Crepsley and Darren both on screen at the same time. Then they cut to another angle and, oh my gosh, Mr. Crepsley isn't there!! Really? Yeah. It's a cut. It's not very hard to make people disappear when you cut the film. They used this trick in Bewitched. That's how dated it is. At least there they had Elizabeth Montgomery stand still while the Dick York moved off screen. It's cheap filmmaking and it lowers the production value of the movie.
Of course the powers-that-be are bringing this film out now in the summer of the age of the vampire. Anything that sucks blood and sleeps in a coffin gets a film nowadays. However, these vampires have their own set of rules (don't they all?). In this world, there are regular vampires – those who do not kill the humans they feast off of – and the vampaneze – those who do. These bloodsuckers have very sharp fingernails, can exhale a gas that puts people to sleep and have spit that will heal their wounds. On top of that they can run very fast, or what they call flitting. They hold their breath while they flit, or they should, although exactly why they must do so is not really explained.
There are two areas that I thought the film excelled in. The makeup department did an amazing job. The Wolfman, in particular, was brilliantly done and deserving of a much more frightening film. Also the sound department delivered on great sound. To make the audience cringe when a character gets hit or falls or runs into something, requires awesome sound design. They made me feel the connections when blows were dealt out. Oh, I'd also like to add that Wilem Dafoe does an excellent Vincent Price impersonation. Plus, in this film someone actually says that he wants to "rule the world"; a phrase I have not heard uttered since I last saw Pinky and the Brain. Sadly, these are the only bright spots in the film. The CGI - and there is lots of it - is very obvious and, in terms of quality, par for the course. The action scenes hide the lack of action hero quality in their stars by keeping the cameras very close to the actors and cutting quickly so you don't really know what's going on. When that doesn't work, they speed up the film as if something which is boring and awkward at normal speed will suddenly be amazing to watch when it's twice as fast.
John C. Reilly is a great actor, one of the best at work today. He is not, however, known for playing guys who are commanding or forceful or threatening, all of which are asked of him here. Instead, he looks and feels out of place and ends up chewing some major scenery. Many well known faces parade through this film; Salma Hayek, Orlando Jones, Patrick Fugit, Ken Watanabe, Kristen Schaal, Jane Krakowski and on and on; most are given just barely enough to do to justify signing on for this film. Perhaps there will be more for them in the sequels. That being said, the person I feel worse for is Chris Massoglia. The screenwriters didn't even give him a chance. His Darren Shan is such a passive hero that things happen to him or around him and he just kinda mopes about it. When he's not moping, he's whining and when he's not whining, he's complaining. Half way through the film I didn't understand why Mr. Crepsley was even bothering with Darren at all. It wasn't until the very end that Darren started to show the slightest of backbones. Again, if the movie gods give this film a good opening weekend and if the thirst for vampires and their ilk does not dissipate, let's hope there's more of that backbone for him in the sequel.
-- Marco Duran
For more reviews please visit our film/television review section.
SPONSORED LINKS